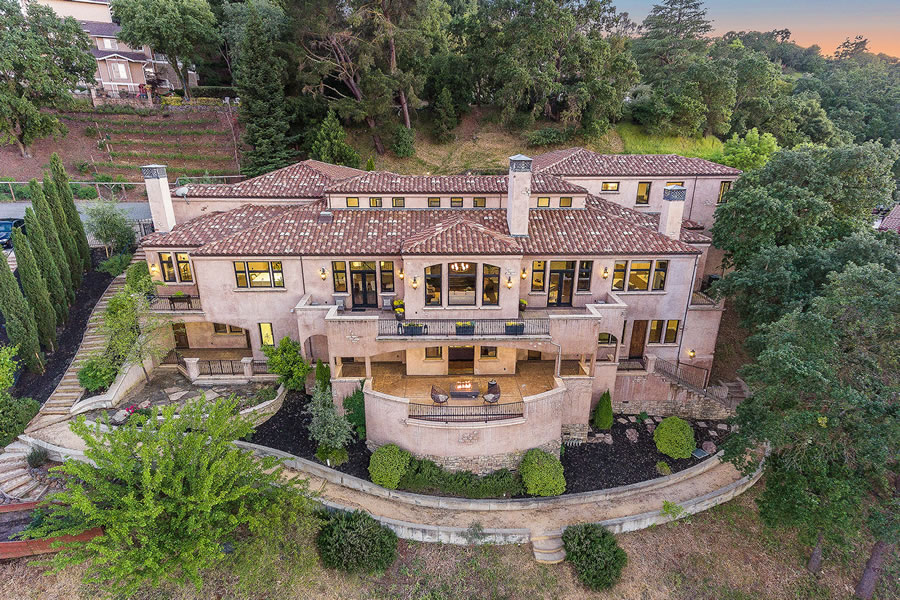 While the additional $200,000 price cut we caught for the unlisted 7,520-square-foot Walnut Creek pad at 620 Sugarloaf Court, which is owned by Steph and Ayesha Curry, was walked-back as having been "erroneously changed" on the list agent's website last month and quickly returned to $3.6 million the next day, the asking price for the home was just reduced to $3.5 million on the marketing site for the remodeled home which remains unlisted on the MLS.
Once again, Steph and Ayesha purchased the home for $3.2 million in November 2015, after which upwards of $400,000 was invested to upgrade the pad, including a remodeled kitchen with new cabinetry, marble and a La Cornue range which was used to shoot a Food Network series for Ayesha and a completely rebuilt master bath, with a walk-in steam shower and therapeutic tub for Steph.
And having returned to the market for $3.7 million last year, the asking price for 620 Sugarloaf Court was reduced to $3.6 million in December, a price which is now down to $3.5 million versus the $3.6 million invested.