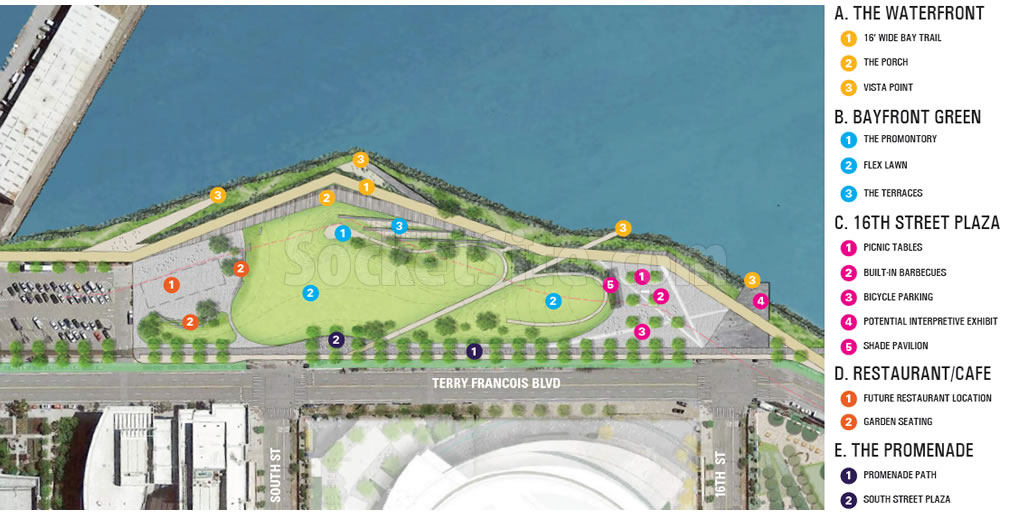 San Francisco's future 5.5-acre Bayfront Park, which will be bounded by a realigned Terry A. Francois Boulevard and the San Francisco Bay, between 16th Street and Nelson Rising Lane, across from the Warriors' future Chase Center arena in Mission Bay, has been newly rendered and detailed.
As conceptualized by Surfacedesign, the proposed park includes a 16-foot-wide shoreline path connecting  San Francisco's Blue Greenway; an 18,000 square foot plaza at the terminus of 16th Street, with built-in picnic facilities; 60,000 square feet of landscaping and lawn (the Bayfront Green); a pathway providing an east west connection from the shoreline to Terry Francois Boulevard; a series of shoreline lookouts, terraces and seating areas along the bay's edge; a shade pavilion at the southern end of the Green constructed from reclaimed Bay Bridge steel; and a pad for a new 7,500-square-foot restaurant, with public bathrooms and an 8,500-square-foot of outdoor dining area, to be developed by the Port.
In terms of timing, while the realignment of Terry A. Francois Boulevard is slated to get underway this year, the park isn't slated to break ground until mid-2018, with a projected opening in the third quarter of 2019.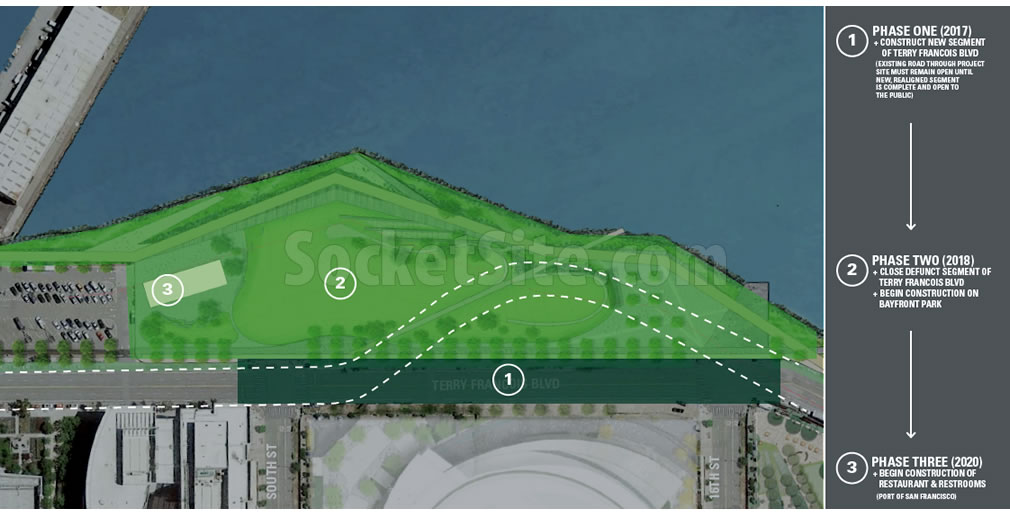 And the Bayfront Park restaurant and restrooms are expected to open a year or so after the park, at the earliest.