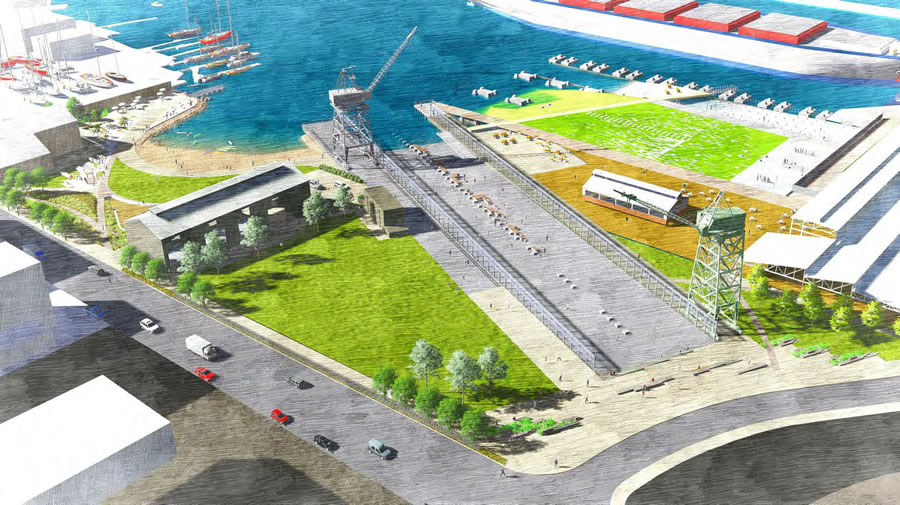 While originally slated to be bid for construction back in 2015, the contract to start clearing the nearly ten-acre waterfront site for San Francisco's future Crane Cove park will soon be awarded and site prep should commence by the end of the year.
Once the site is prepped, which should be substantially completed by March, construction will begin in earnest and is slated to last a year.
The plans for Crane Cove Park include a new sandy shoreline and waterfront walk; a large open green for lounging and picnicking; native gardens, a multi-use lawn and playgrounds for the kids; a furnished sun deck and look-out pier; and the Crane Plaza/Keel Park and promenade which will accommodate farmers markets, food trucks and other large gatherings, along the waterfront between Mariposa and 19th Streets on the eastern edge of Dogpatch.
Pier 70's Building 109 at the southern edge of the Crane Cove Park site will provide parking, covered picnic sites and serve as a Park Pavilion, while Building 49 at 18th and Illinois will provide retail, restrooms and boat storage, while a new patio area just south of The Ramp restaurant will be open to the public but also serve as an extension of the restaurant's operations.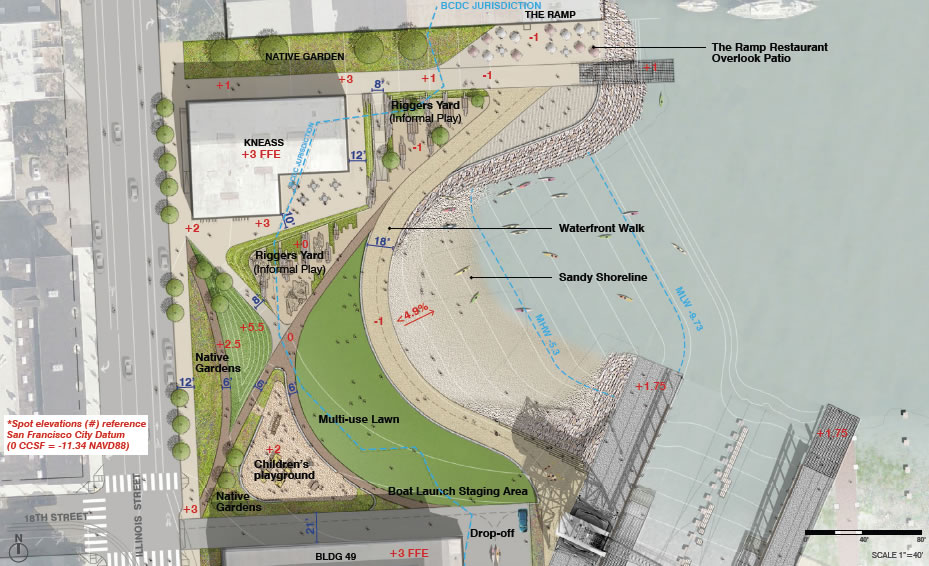 And it's across the future extension of 18th/19th street to the south of Crane Cove Park that the Port is planning to build a surface parking lot for 250 cars.