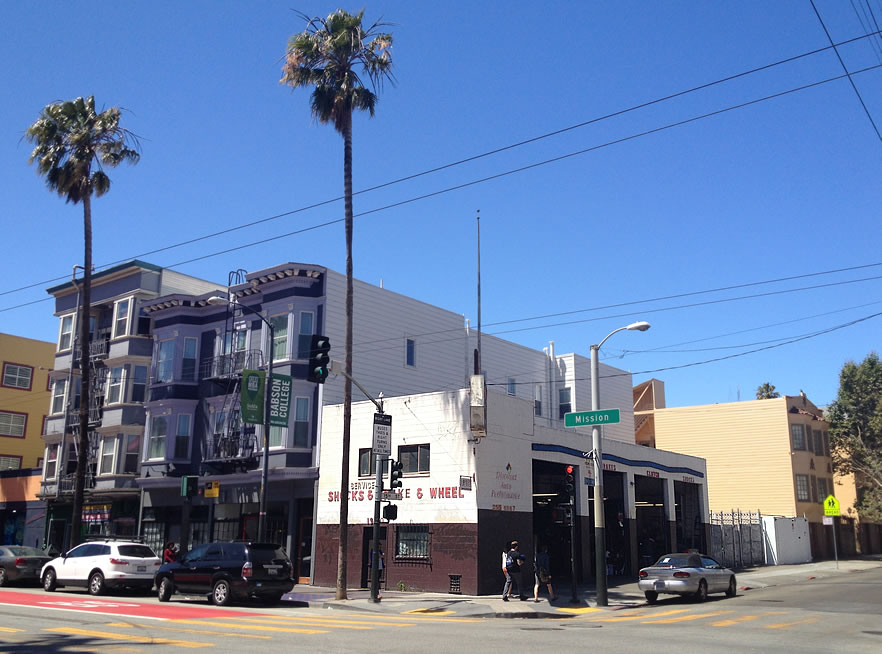 In the works since 2013, the plans for a modern seven-story building to rise on the southwest corner of Mission and 15th Streets, replacing the two-story Performance Auto shop which currently occupies the 1900 Mission Street site, were substantially revised following a series of meetings with the Mission Economic Development Agency (MEDA).
In an effort to addresses MEDA's stated concerns, that "this luxurious project comprised of large, high-end units would be occupied by wealthy residents that will negatively impact the character of this working-class neighborhood and directly and indirectly contribute to displacement impacts that threaten the community's cultural and economic diversity," the following revisions were made:
The top floor was split into two units instead of having a luxury penthouse unit.
Removed office space to add three more small dwelling units.
Split another floor into three units from two to make the project more affordable by design.
Included a below market rate unit, which wasn't originally required, on-site.
Signed a Letter of Intent for the ground floor commercial space with Jason Nazzal, whose family has owned retail businesses in the Mission for 30 years that hires at-risk youth in the Mission and intends to create up to fourteen new jobs for local employment, which is a net addition of thirteen new jobs.
And in response, a representative of MEDA has requested a Discretionary Review (DR) and is seeking to have the project – for which the building permits are pending – blocked.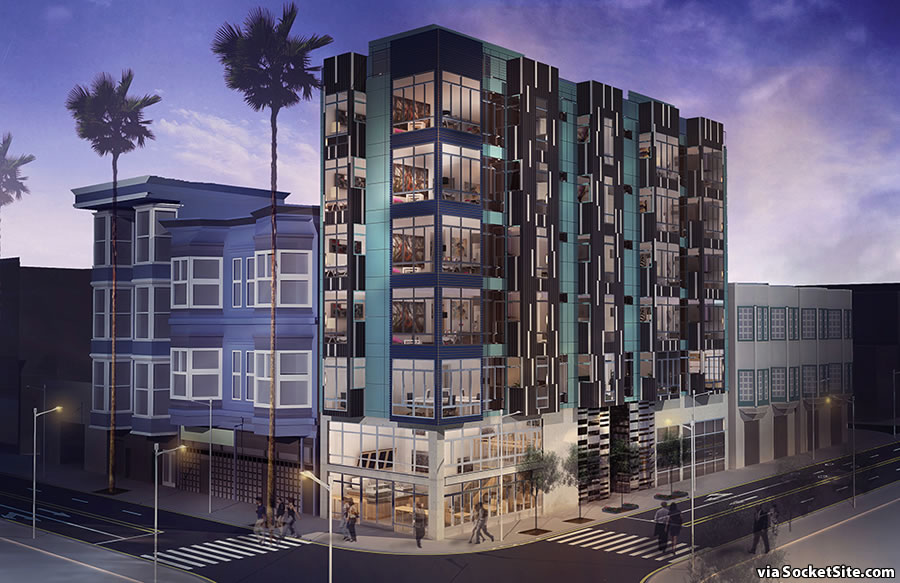 Next week, San Francisco's Planning Commission will hear the request. And note, "the DR Requestor stated [that MEDA is] universally opposed to any new construction along Mission Street, regardless of the nature of the project."
San Francisco's Planning Department is recommending the 12-unit project be approved as proposed.
UPDATE: The line about MEDA being "universally opposed to any new construction along Mission Street" has been stricken from the official record, but their opposition to the project remains.