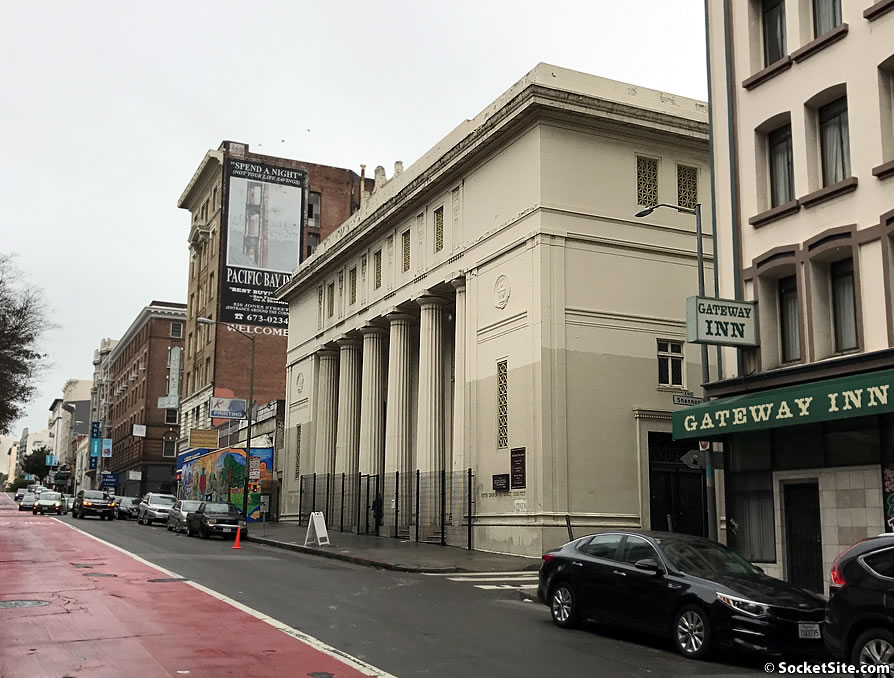 The Fifth Church of Christ, Scientist has been working on plans to redevelop the Tenderloin parcel upon which their 27,000-square-foot church sits, as we first reported back in 2013.
As originally envisioned, the existing church and boarded-up storefronts at 450-474 O'Farrell Street were to be completely razed and a new 10,000-square-foot church, 6,000 square feet of retail space, and 12-story building with 97 apartments and 74 group housing units would rise across the two parcels,
But those plans have been abandoned.
Instead, the columned façade, bronze doors and oculus of the existing church are now proposed to be preserved, behind and adjacent to which a 237,000 square foot development will rise up to 13 stories in height, with a new 14,000 square foot Church; 6,200 square feet of restaurant/retail space; and 176 apartments over a basement garage for 41 cars with its entrance off Shannon Street.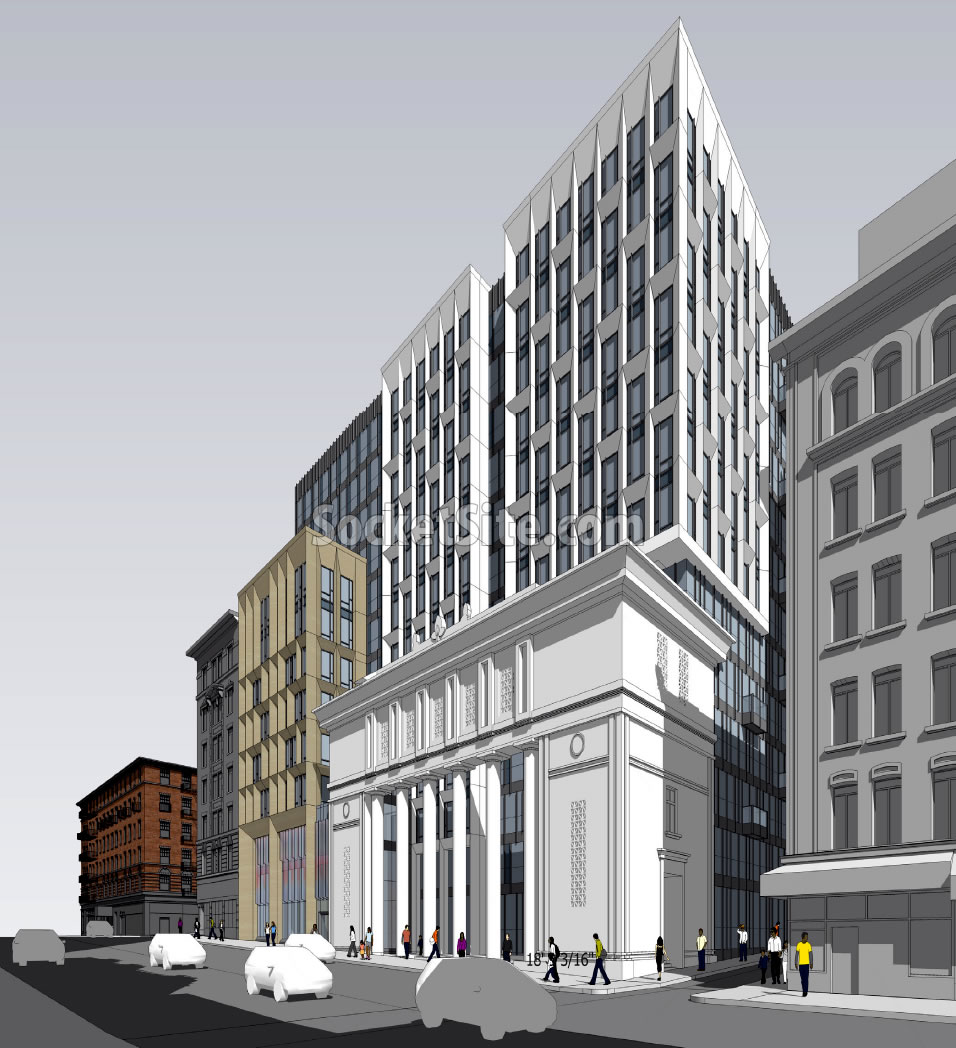 And as designed by Kwan Henmi, the proposed development now includes the parcel at 532 Jones Street as well, upon which the iconic Tenderloin restaurant Shalimar currently sits, with plans for an eight-story spur and new neighborhood restaurant space connecting to the bulk of the development behind.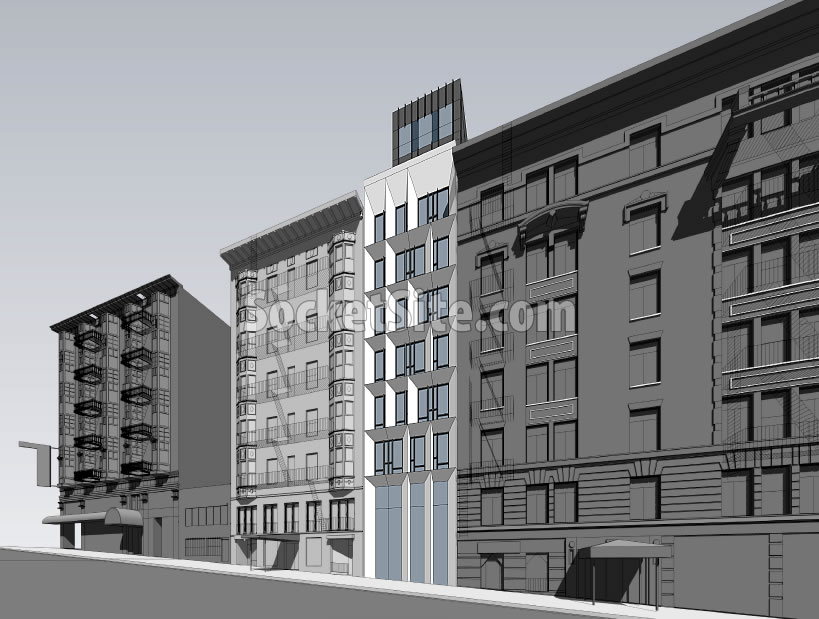 The development will require a detailed Environmental Impact Report (EIR) in order to proceed as proposed, the preparation of which is about to get underway.  We'll keep you posted and plugged-in.