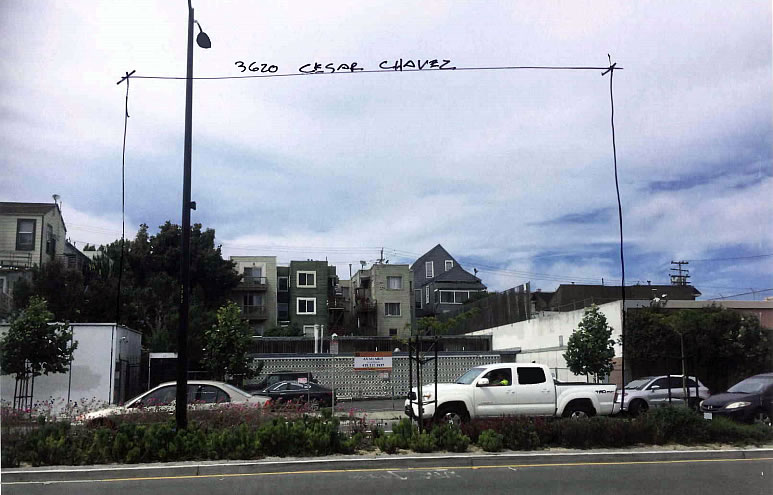 Approved for a 24-unit development to rise up to six stories in height on the Mission District site, with 20 two-bedrooms and 4 one-bedrooms over a 761 square foot retail space and a garage for six cars, the 3620 Cesar Chavez Street parcel and plans are now on the market with an $8 million price tag.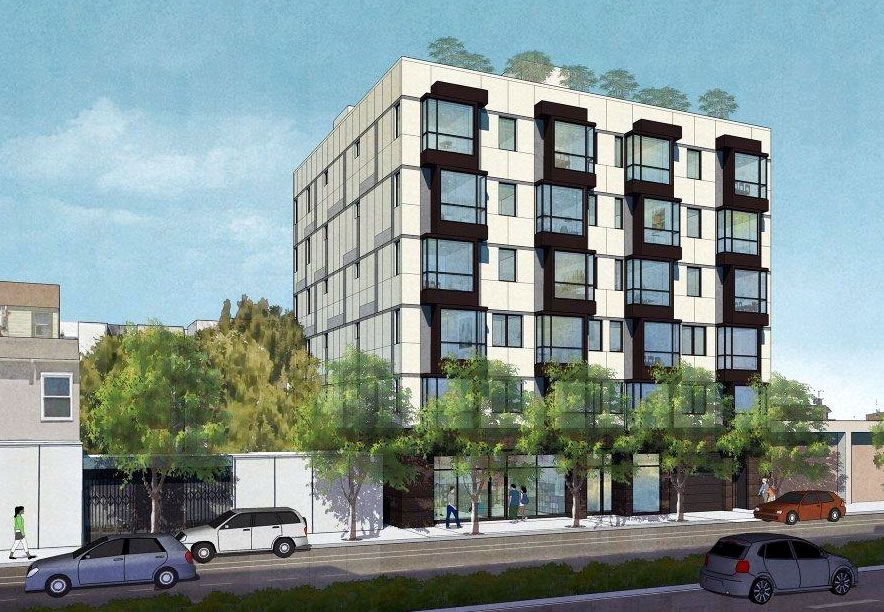 Not including the commercial space, the asking price works out to roughly $333K per buildable unit, a sale at which would be a near-record-setting price (for the neighborhood) and significantly above the going average rate while new construction pricing and sales are on the decline.
We'll note that the paperwork to request the required building permits for the project was filed last July.