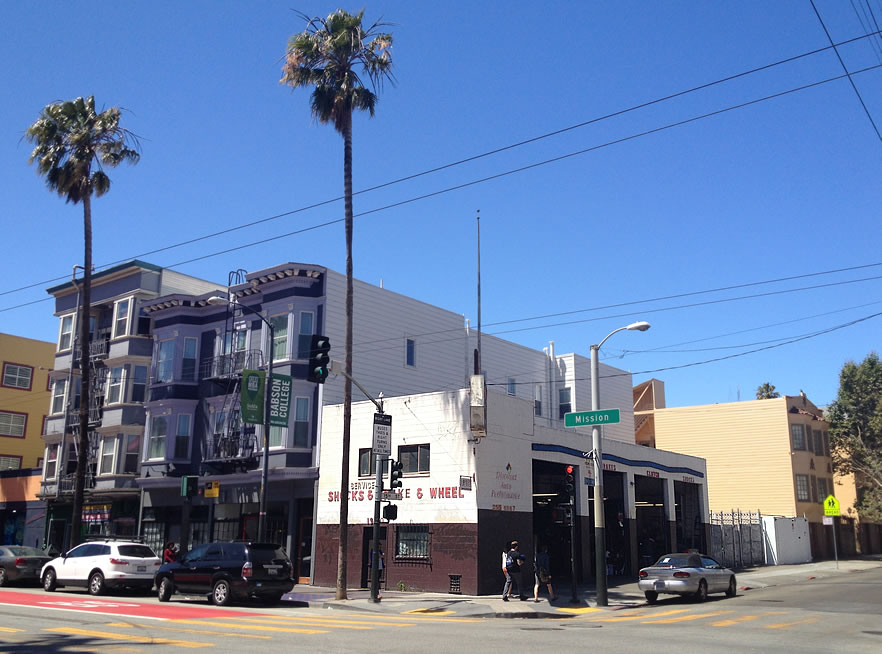 The proposed seven-story development to rise on the southwest corner of Mission and 15th Streets, replacing the two-story Performance Auto shop which currently occupies the 1900 Mission Street site, has just been granted an Eastern Neighborhoods Plan-based exemption from having to complete a lengthy environmental review.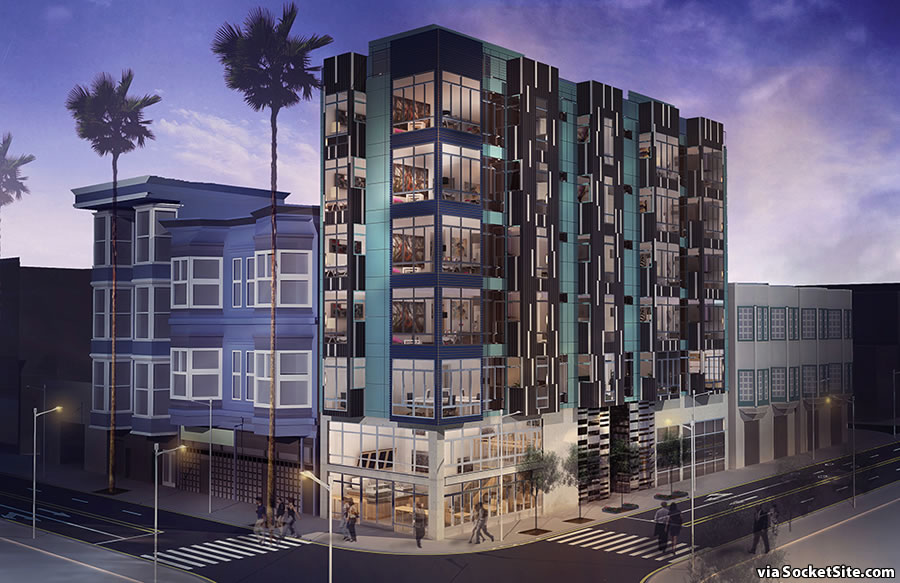 And as the development, which has been in the works since 2013 and now includes 12 condos over a corner retail/restaurant space and no off-street parking (except for 24 bikes) as newly proposed, is code compliant and isn't seeking any variances, the issuance of a building permit, which has already been requested, will constitute the project's approval.
That being said, a Discretionary Review (DR) could be requested and/or the issuance of a building permit could be appealed.
But if the project as designed by the Kevin Stephens Design Group proceeds, the three existing curb cuts on 15th Street would be removed, the sidewalk would be restored and new street trees planted, and a LEED Silver (or better) building would rise on Mission District site.