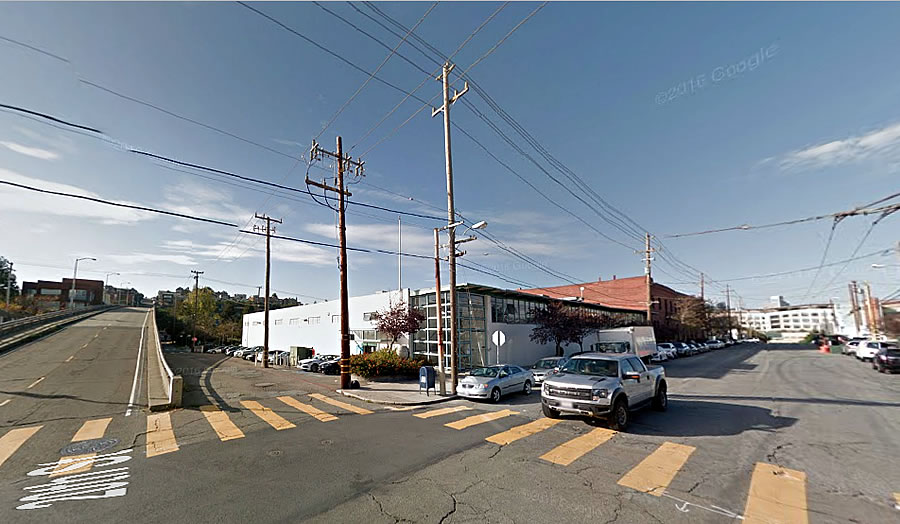 Plans to raze the two-story industrial building at 888 Tennessee Street, which is currently home to Amazon Flex and Color Graphics, and construct a new four-story building, with 110 residential units and 5,500 square feet of restaurant/retail space, have been granted an Eastern Neighborhoods Area Plan-based exemption from having to complete a lengthy environmental review.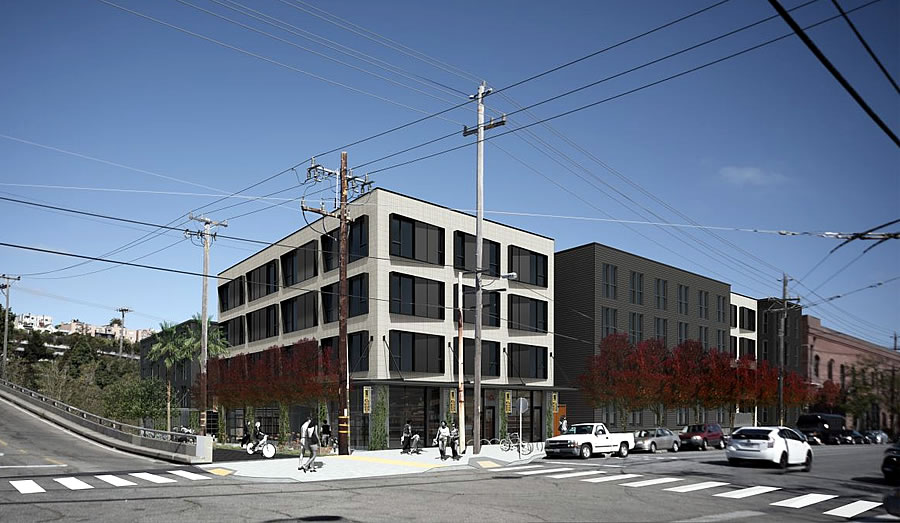 As designed by David Baker Architects for The S. Hekemian Group, the proposed Dogpatch development is separated into two "wings," connected by a pedestrian bridge with an open courtyard between.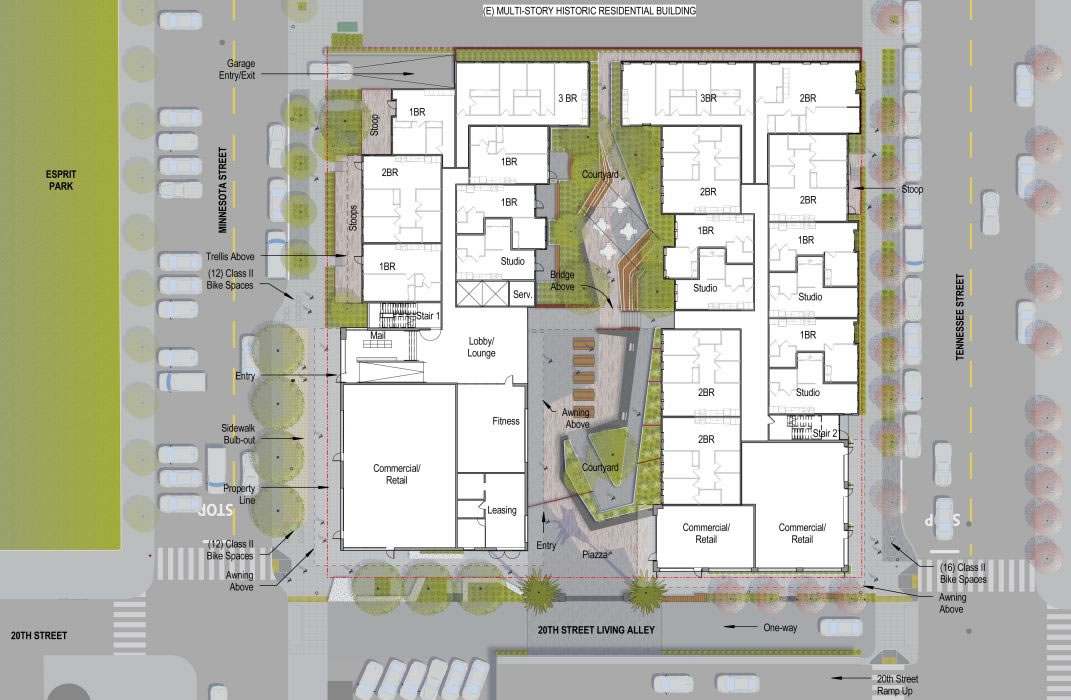 The project's main entrance would actually front Minnesota Street, across from Esprit Park, along with the entrance to its 84-car garage.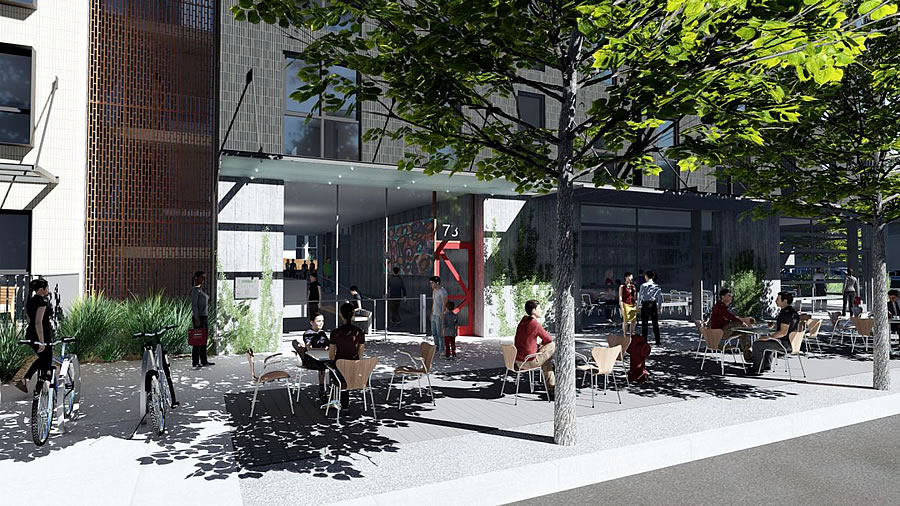 And the adjacent section of 20th Street, between Minnesota and Tennessee, would be transformed into a "living alley" as envisioned: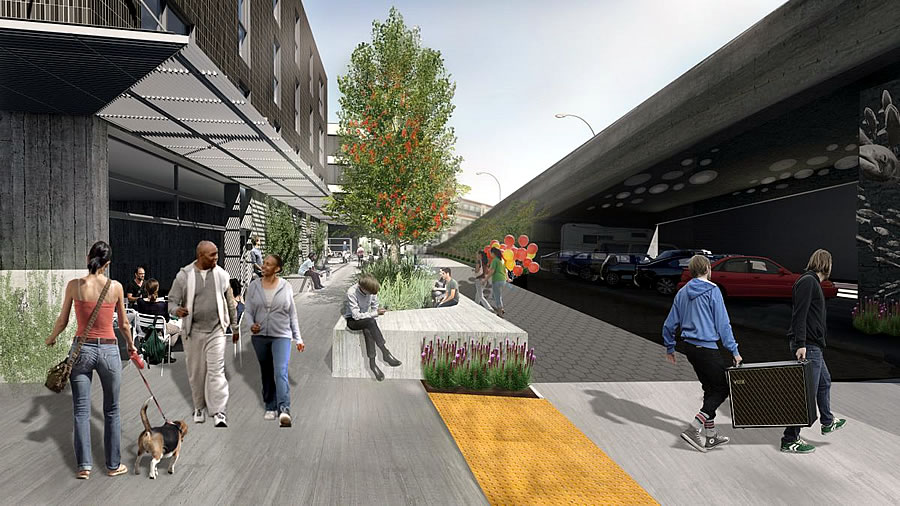 But San Francisco's Planning Commission will still need to approve the development of 888 Tennessee for it to proceed as proposed, the public hearing for which has been scheduled for February 16.