Listed as an "Ultra Rare Super Sized Home at the Infinity" for $2.4 million in September of last year, the two-bedroom unit #5C at 301 Main Street sold for $2.3 million last December.
Six months ago, the "Massive sized condo with tons of storage!" returned to the market listed for $1,999,888, a price which was reduced to $1,899,888 in July.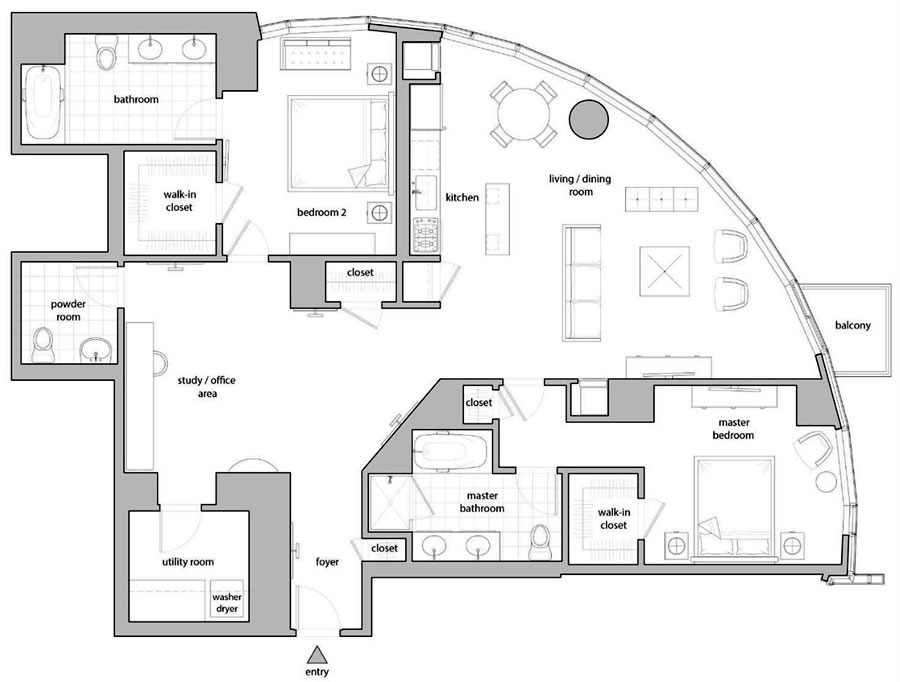 Withdrawn from the MLS without a reported sale in August, the 1,752-square-foot unit with a deeded parking spot was listed anew for $1.875 million last month, a price which was just reduced to $1.75 million, or "LESS THAN $1000/SQ FT!" per the listing agent, a sale at which would represent a 24 percent decline in value for the condo on an apples-to-apples basis.