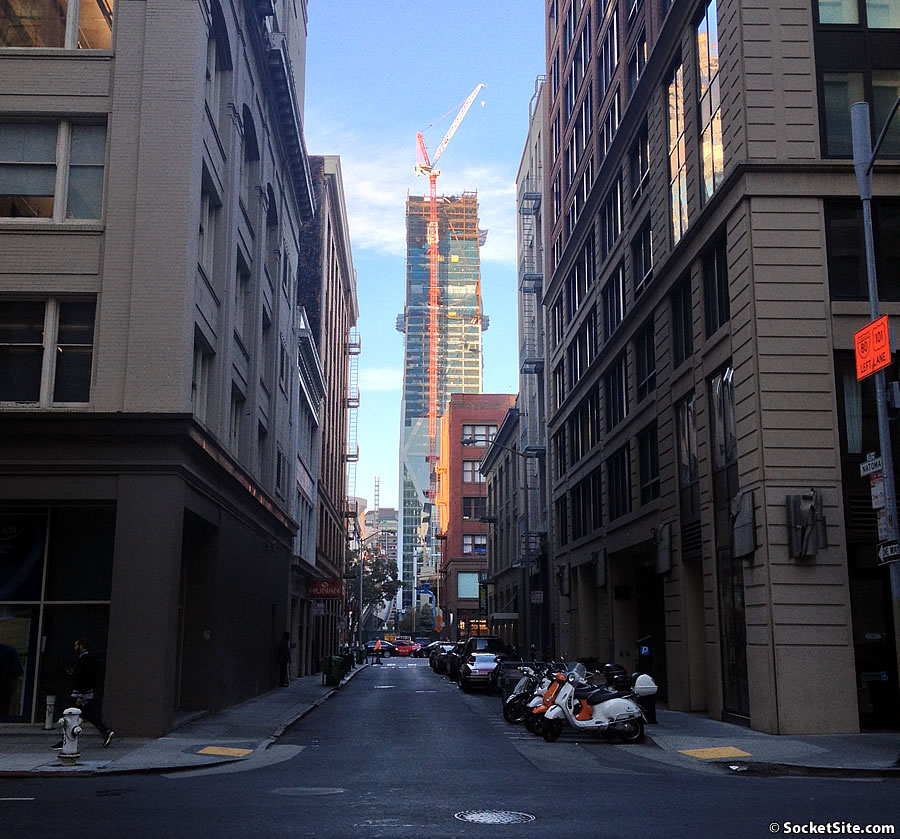 While the number of new condominium units on the market in San Francisco has ticked up to roughly 1,200, which is over 80 percent higher versus the same time last year, the number of contracts signed over the past month dropped to under 30, which is 44 percent lower on a year-over-year basis, according to sales data from The Mark Company.
At the same time, the Mark Company's pricing index for new construction condos in the city slipped another 0.3 percent last month, is running 7.9 percent lower versus the same time last year and has dropped 11.0 percent from an August 2015 peak, following the trend we first noticed emerging over a year ago.
And despite the uptick in inventory, the pace of new construction sales in San Francisco is running 34 percent lower in the first nine months of 2016 versus the year before according to our calculations.