Listed as an "Ultra Rare Super Sized Home at the Infinity" for $2.4 million in early 2015, the two-bedroom unit #5C at 301 Main Street sold for $2.3 million, or roughly $1,313 per square foot, that December.
Returned to the market late last year, listed as a "Massive sized condo with tons of storage!" for $1,999,888 before being reduced to a "below market price" of $1.75 million, or $999 per square foot, the sale of the 1,752-square-foot condo with a deeded parking spot has just closed escrow for $1,750,000.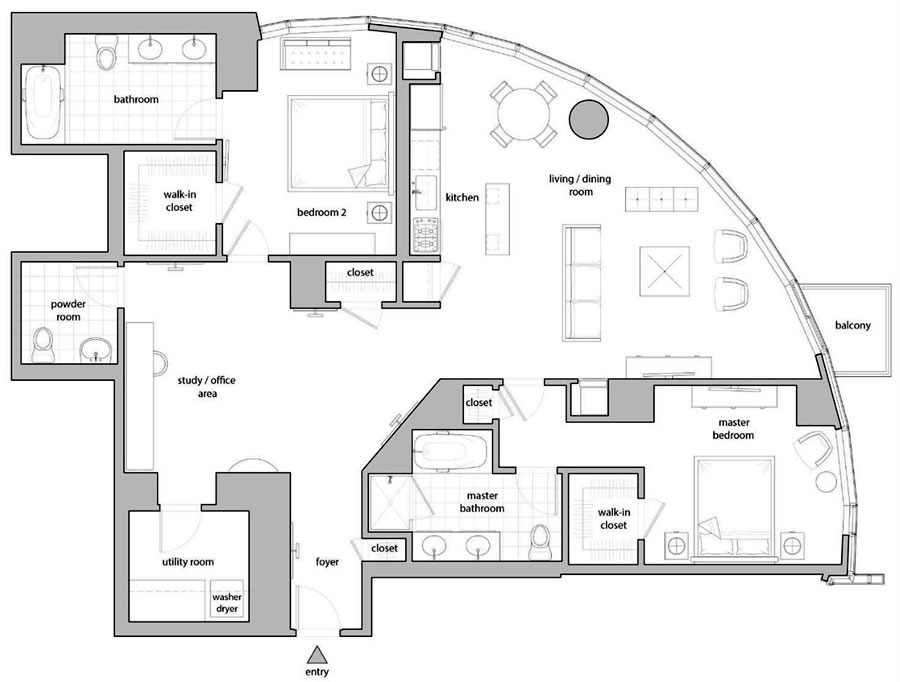 And while the sale price for the condo represents a 23.9 percent decline in value for the unit on an apples-to-apples basis since the end of 2015, having been relisted for $1,749,900 this past February, the sale is officially "over asking!" and was in contract "within 3 weeks!" of being listed, at least according to all industry stats and MLS-based reports.