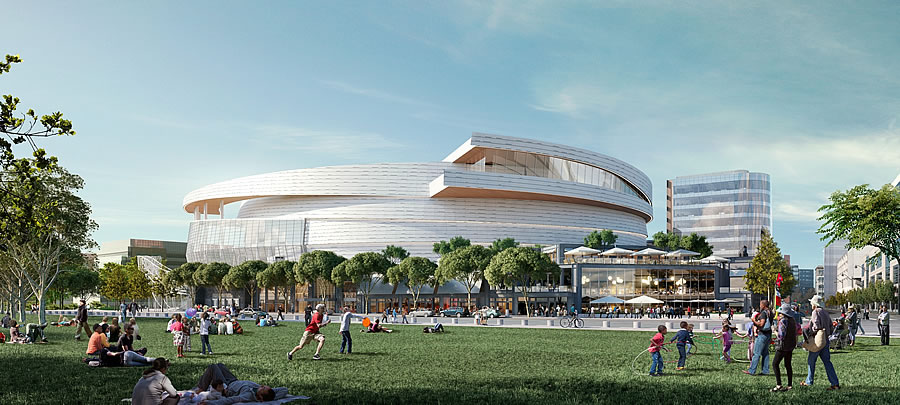 The Mission Bay Alliance has appealed the Superior Court judge's ruling in favor of the Golden State Warriors in the battle over building an 18,000-seat arena and event center in San Francisco's Mission Bay.
The judgment last week by Judge Garrett Wong had affirmed the City's contested environmental review and approval process for the proposed arena and office development.
But the appeals court judges will conduct their own "de novo" review of the arguments and case.
Once again, the Warriors have been pushing forward with a project schedule that calls for breaking ground for "Chase Center" in the first quarter of 2017 and being substantially finished with the development by mid-2019.
And if the team doesn't break ground by the middle of 2017, the $1 billion arena won't be ready in time for the tip off of the 2019-2020 NBA season, which is already a year later than originally planned.