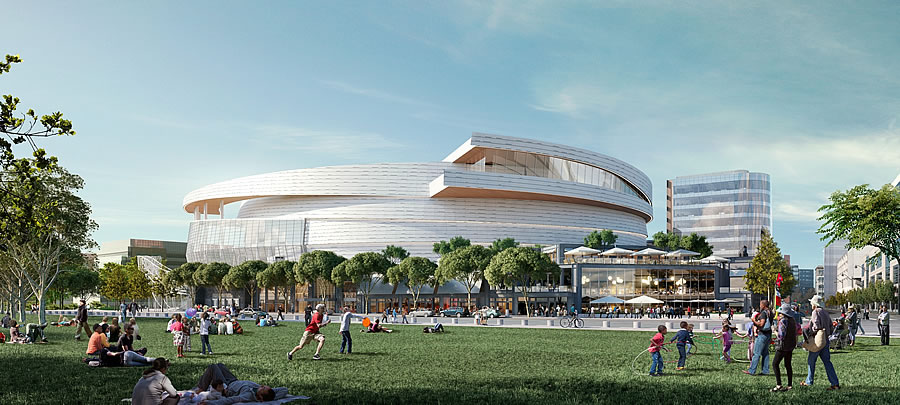 The lawsuit aimed at derailing the Golden State Warriors' plans to build a new arena in Mission Bay will go to trial this Friday with the transit activist group, SaveMuni, having officially joined as a plaintiff.
Filed by the Mission Bay Alliance in Superior Court last year, the suit argues that San Francisco city officials violated the California Environmental Quality Act by not properly considering alternative locations for the arena and failing to adequately address the project's environmental impacts, such as traffic, air quality and noise. The suit also argues that the City broke its own development rules and limits under Proposition M.
According to a declaration filed as part of SaveMuni's effort to join the Mission Bay Alliance lawsuit, it was the City's plans to reroute Caltrain through Mission Bay, "add[ing] billions of tax-payer dollars to the cost of getting Caltrain into downtown San Francisco," that compelled the group to join the suit.
We are pleased that Judge Wong has allowed SaveMuni to join in this critically important lawsuit," said SaveMuni's spokesperson. "An arena in Mission Bay would cause severe traffic and parking impacts as well as decades of delay in getting the Caltrain tradeins into downtown San Francisco and we will do everything in our power to stop this from happening."