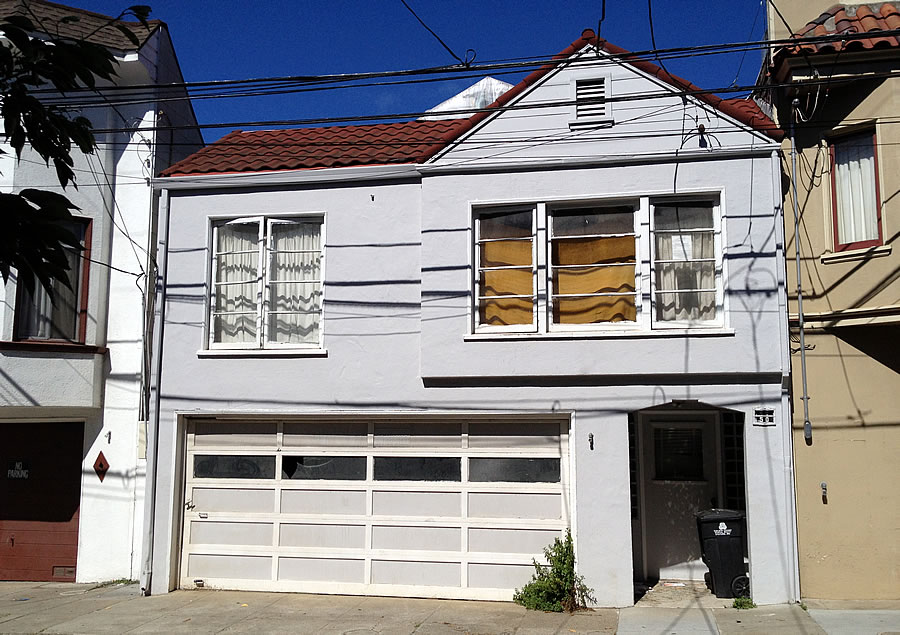 Listed for "$800,000" early last year, or roughly $560 per square foot in an area where properties had been selling for around twice as much, it shouldn't come as too much of a surprise that 48-50 Pond Street in the Castro sold for $1,310,000 and nearly "65 percent over asking!" at $913 per square foot, roughly 15 percent below the going rate for the neighborhood.
Purchased by "PP Investment Fund LLC," which is related to Persica Properties in the city, the sale of the two-unit building closed escrow on April 24, 2015. Permits to reconfigure, expand and renovate the 1,434-square-foot property were secured in August and the work soon began.
By February, the home was in foreclosure.
And yesterday, 48-50 Pond Street resold for $1,080,000 in cash on the courtyard steps, another 18 percent discount versus what was paid thirteen months ago.
The permitted plans for the property include the addition of two bedrooms, two bathrooms and a roof deck.