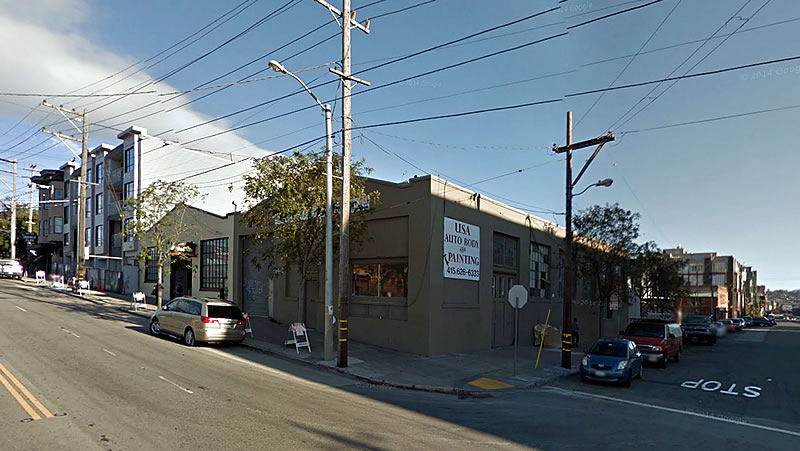 With an exemption from having to complete a lengthy environmental review in hand, and the paperwork for a permit to demolish the two auto shops on the southeast corner of 16th and Florida Streets having been filed, the refined plans for a modern seven-story building to rise on the 2435-2445 16th Street site are slated to be approved by San Francisco's Planning Commission this afternoon.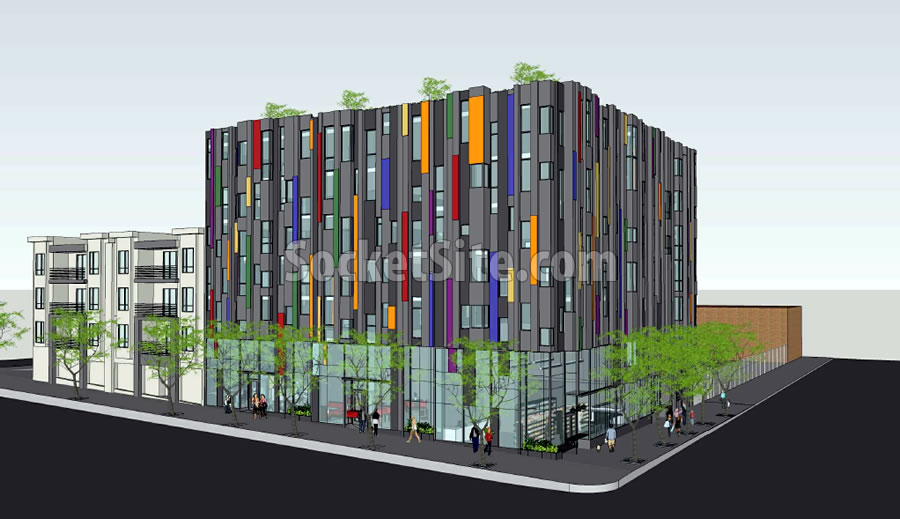 As designed by D-Scheme Studio Architects, the proposed Mission District development will yield 53 condos (a mix of 30 studios/one-bedrooms, 18 two-bedrooms and 5 three-bedrooms) over 1,600 square feet of restaurant/retail space, 2,000 square feet of commercial PDR space, and a basement garage for 40 cars to be accessed by way of Florida Street.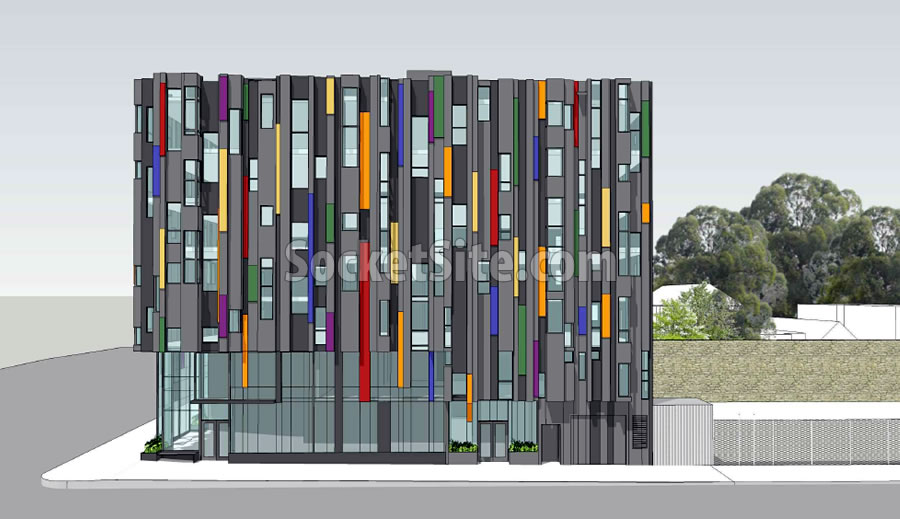 A 4,600-square-foot roof deck and 2,000-square-foot courtyard would serve as open space for residents.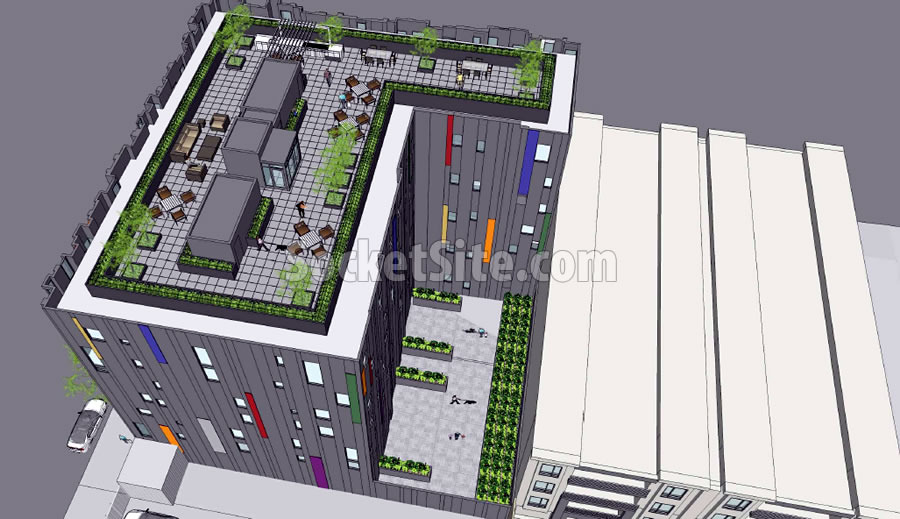 The development will cast a shadow on the edge of Franklin Square to the east, but the 0.00429 percent increase in shadow hour square footage has been deemed "insignificant" by the General Manager of the Recreation and Parks Department, in consultation with Recreation and Park Commission.
If approved, nine (9) of the 53 condos will be offered at below market rates, as required by San Francisco's inclusionary housing program.
And while the City's Planning Department has received 21 letters in support of the project, the Mission Economic Development Agency (MEDA) is opposed, citing concerns that the project is "only proposing to provide the minimum amount of affordable housing required (16%)," the loss of 8,000 square feet of PDR space, and that the number of parking spaces (40) is too high for a transit corridor.