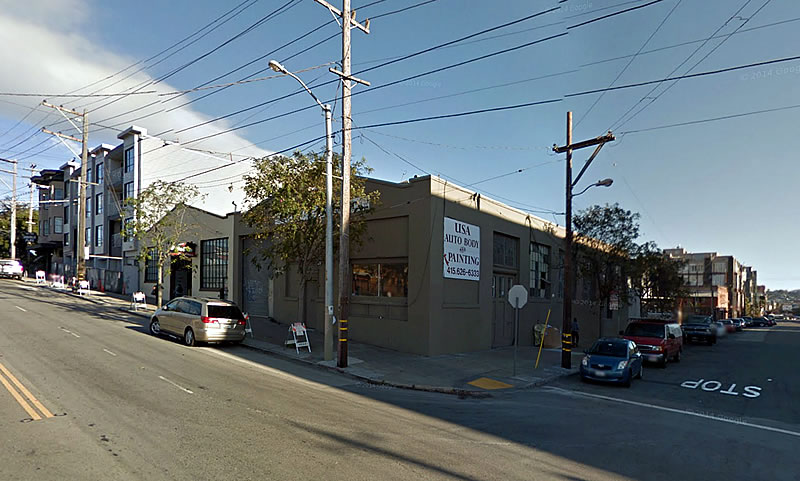 The application for a permit to demolish the two one-story auto shops on the southeast corner of 16th and Florida Streets have been submitted to the City.
The plans for a seven-story building designed by D-Scheme Studio Architects to rise on the 2435-2445 16th Street Site have just been granted an Eastern Neighborhoods Plan-based exemption from having to complete a lengthy environmental review.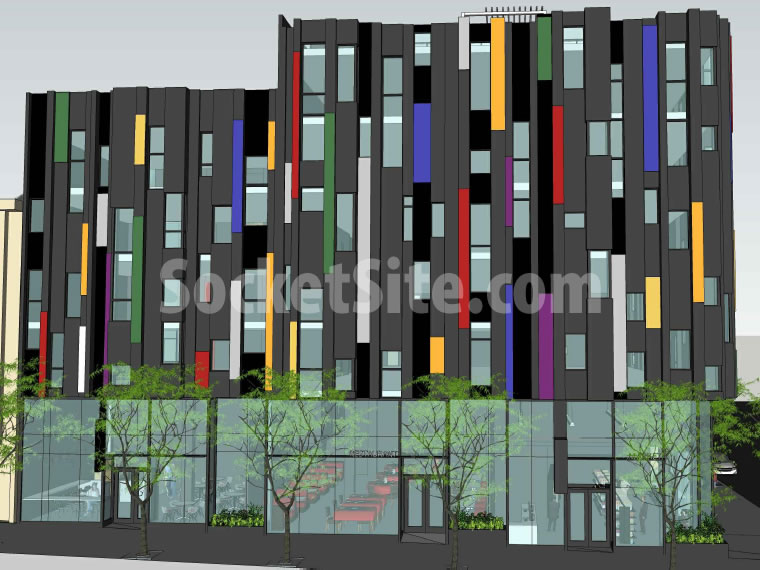 And if approved by San Francisco's Planning Commission, the proposed Mission District development will yield 53 condos (a mix of 30 one-bedrooms, 18 two-bedrooms and 5 three-bedrooms) over three restaurant/retail spaces and a basement garage for 40 cars which would be accessed by way of Florida Street.
The preliminary plans for the parcel had proposed parking for 53 cars which was 13 more than principally permitted.