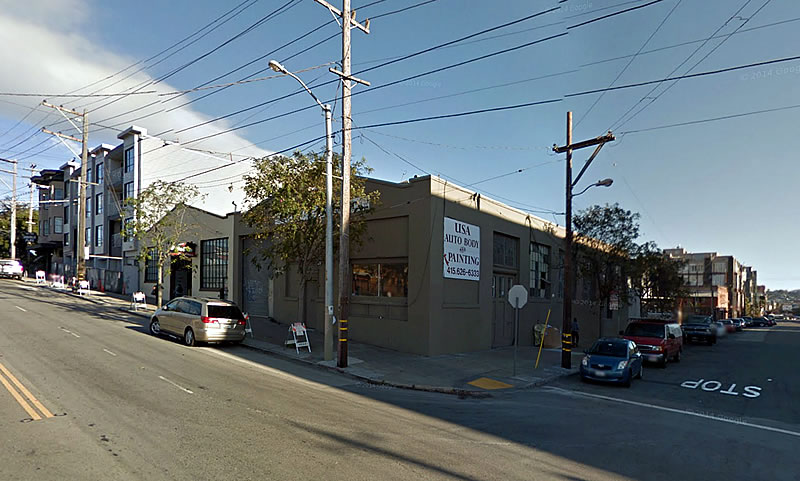 Plans to raze the two one-story auto repair buildings on the southeast corner of 16th and Florida Streets have been submitted to Planning.  And as proposed, a seven-story development would rise up to 68 feet on the corner, with 53 new Mission District condos over parking for 53 cars.
While San Francisco's Planning Code principally only permits a ratio of .75 off-street parking spaces per dwelling unit in the Eastern Neighborhoods, it also permits 1 off-street parking space per dwelling unit with two or more bedrooms and a gross floor area of greater than 1,000 square feet, which means all 53 spaces could be allowed depending upon the floor plans.
And as for the development's plan for the ground floor, it's currently envisioned as "residential/commercial flex space," a use which isn't defined in the Planning Code but could mean residences rather than retail along the street.