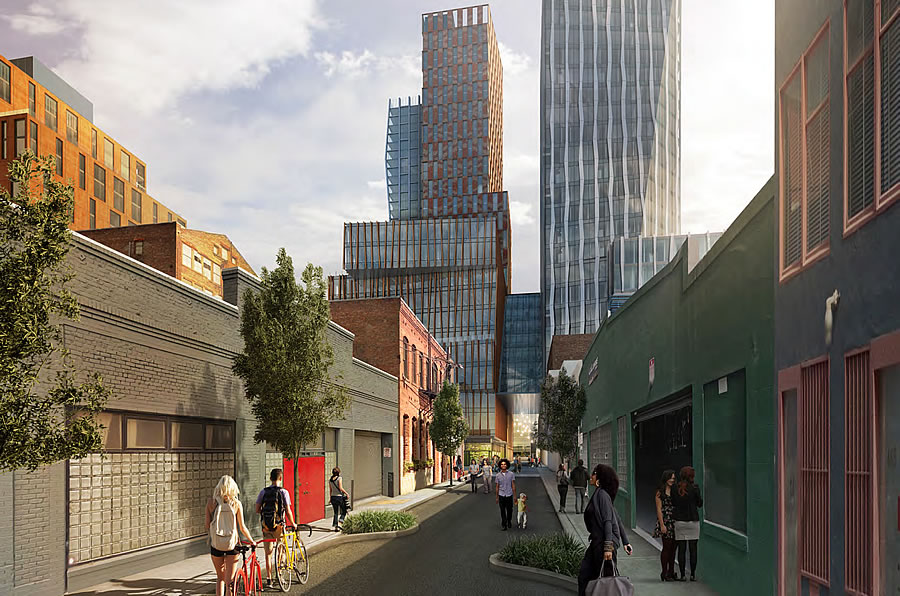 A copy of the 5M Project presentation which Forest City prepared for San Francisco's Planning Commission includes a number of stunning new renderings for the proposed development and a fantastic overview of the mega-project's architecture, design and context, including the heights of the buildings as designed relative to a number of existing and soon to be San Francisco landmarks: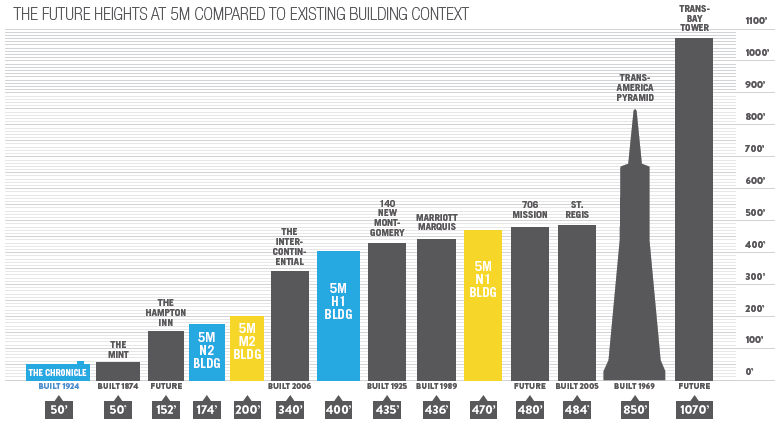 Spanning a 4-acre South of Market site bounded by Mission, Fifth, Howard and Mary, Forest City's latest designs for the 5M Project include roughly 700 new residences (down from 1,200); 760,000 square feet of net new office space; 152,000 square feet of new ground floor retail, educational and cultural uses; and 34,000 square feet of open space, not including the proposed conversion of Mary Street, between Mission and Minna, into a pedestrian-only alley.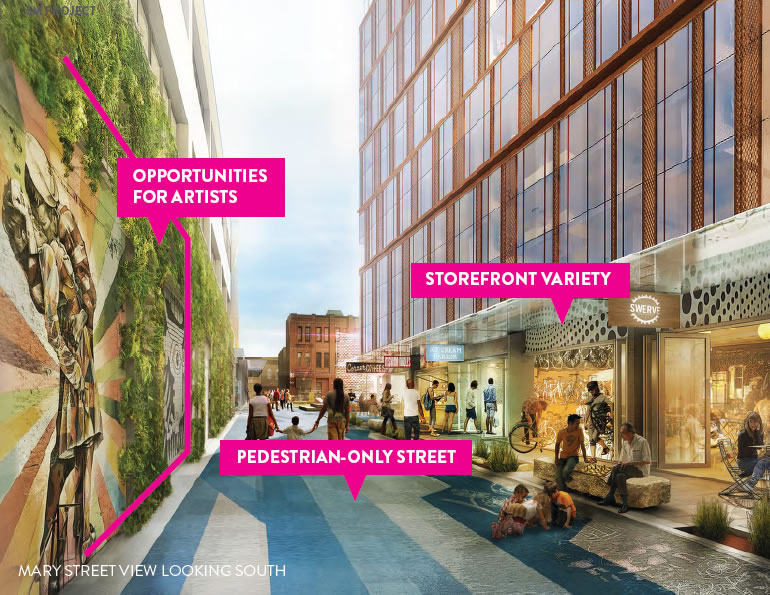 Currently only zoned for development up to 160-feet in height, an up-zoning of the 5M project's parcels will need to approved for the development as designed by Kohn Pedersen Fox Associates to rise up to 470 feet as proposed.  And if approved, construction on the project could start as early as 2017 and span an estimated eight years to complete.
Forest City's full 5M Project presentation: