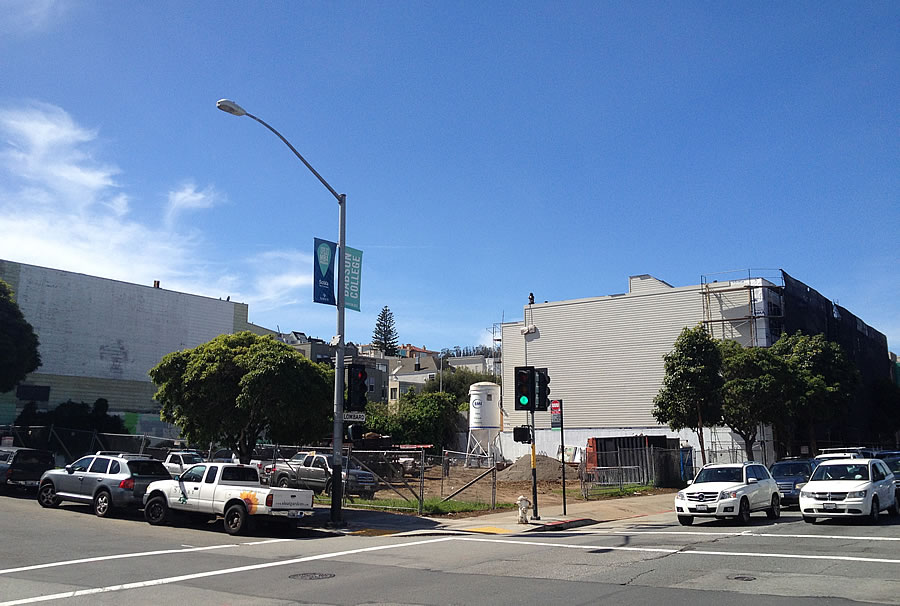 With the 21-unit VELA nearing completion at 2353 Lombard Street, we turn our attention to the adjacent undeveloped parcel to the east known as 2301 Lombard, a parcel which has sat undeveloped for over a decade.
The former Marina Chevron station site was sold to DM Development last year and Handel Architects is now working on the design for a four-story building with 22 condos, a retail space fronting Lombard Street, and a garage with parking for up to 32 cars to rise upon the site.
Plans to develop the site have been in the works since 2005. DM is currently planning to deliver the condos to market in 2018. And don't blame Planning for the delay.