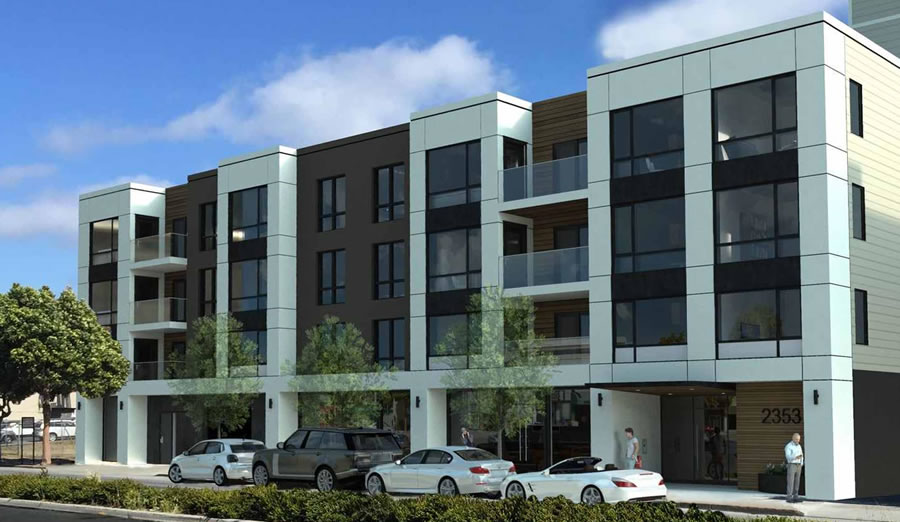 Dubbed "VELA," the 21-unit apartment building rising at 2353 Lombard Street, which has been under construction since June of 2015, should be ready for occupancy this summer.
A mix of 18 two-bedrooms and 3 one-bedrooms with a communal rooftop terrace that will be outfitted with a built-in barbecue, seating and linear fireplace, pricing for the units has yet to be set in stone but the leasing office is slated to open late spring.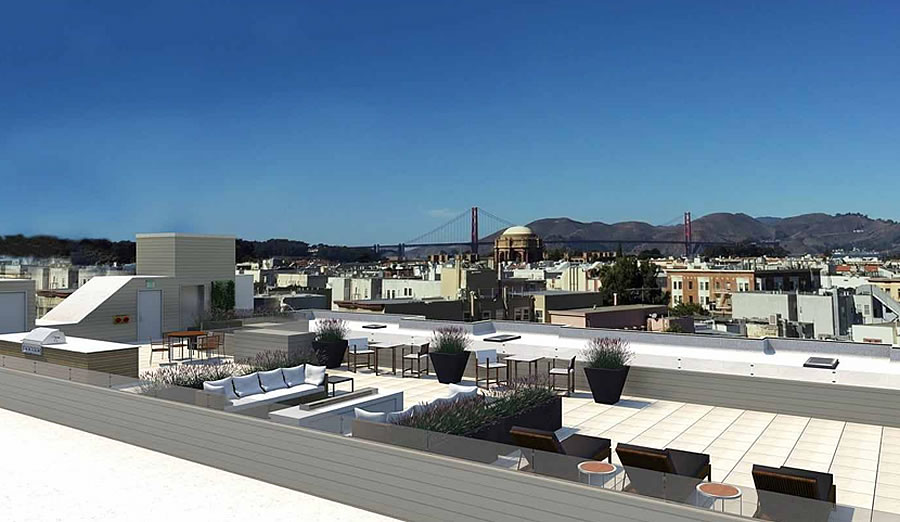 And having paid an in-lieu fee rather than include any below market rate (BMR) units on site, VELA will be an entirely market rate community.