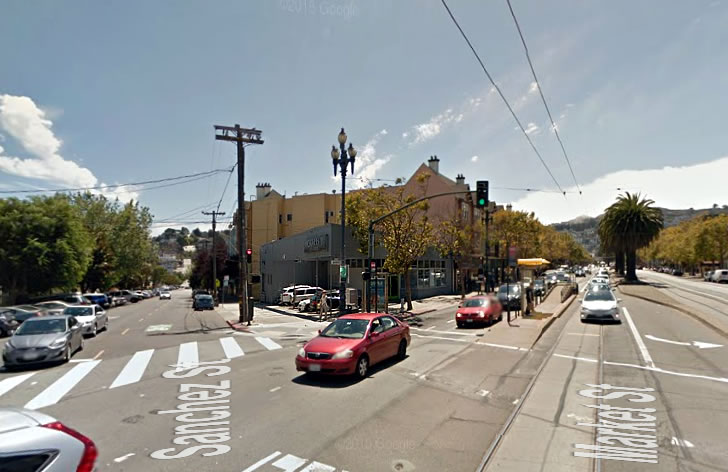 The revised designs for a proposed six-story building to rise on the southwest corner of Market and Sanchez, with 14 condos over a ground floor commercial space and underground garage for six cars, have just been granted a neighborhood plan-based exception from having to complete a lengthy environmental review.
And if San Francisco's Zoning Administrator grants the development team a requested rear yard and obstructions variance this afternoon, the 2201 Market Street project could break ground as soon as the demolition and building permits, the paperwork for which has already been filed, are approved with construction slated to be completed in 14 months.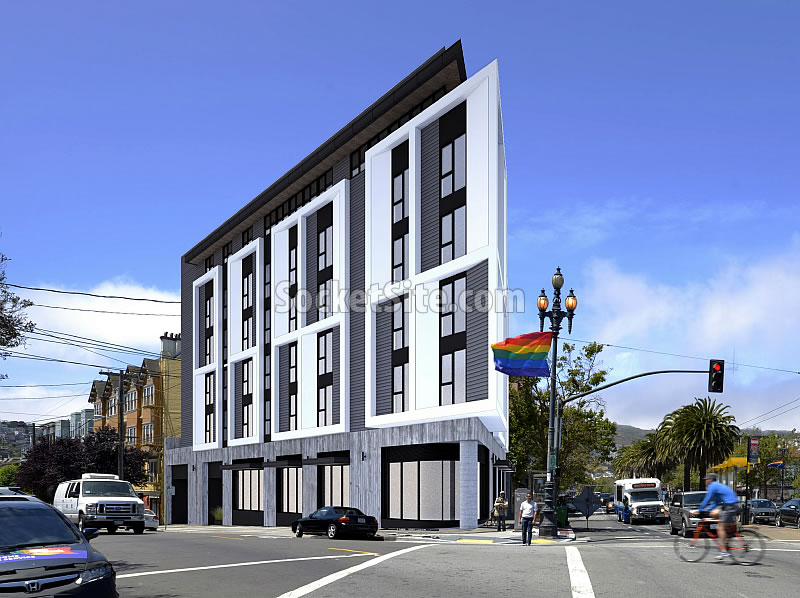 Concept redevelopment plans for the Market Street parcel emerged following Starbucks' failed bid to renovate and occupy the existing retail space on the corner back in 2013.