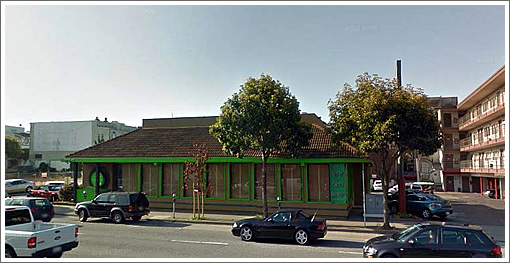 A long suffering space for a slew of failed restaurants, the one-story building at 2353 Lombard between Pierce and Scott will be razed and a four-story building with 21 residential units over 2,700 square feet of commercial space will be constructed on the site if approved.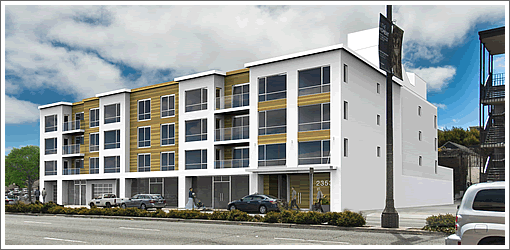 The proposed mix of units includes three one-bedrooms of around 700 square feet and eighteen two-bedrooms ranging in size from 1,138 to 1,264 square feet. And with plans to pay an in-lieu fee rather than include any below market rate (BMR) units in the building, the entire development will be market rate.
The entrance to the building's 28 space garage would be from both Lombard and behind. A 2,500 square foot roof deck would serve as the development's common open space: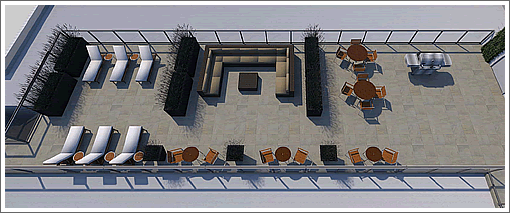 On the agenda for San Francisco's Planning Commission next week, the Planning Department recommends the project be approved as proposed.