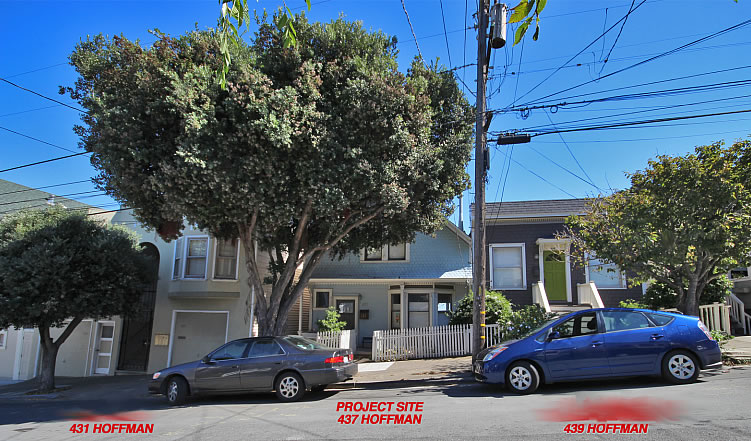 Purchased for $1.229 million in 2006, the "Recently RENOVATED" Noe Valley home with "Breathtaking WATER VIEWS" at 437 Hoffman returned to the market listed for $1.495 million in 2009 and sold for $1.160 million in 2010.
Plans to raise and expand the home were initiated in early 2014 and the property quietly traded hands for $1.850 million later that year.
And as proposed, the 2,300-square-foot home will be raised 6 feet to make room for a 3,300-square-foot addition, including a 1,500-square-foot second unit and a new two-car garage.
The public hearing for the project, which would remain ten feet under the zoned height for its parcel and technically isn't tantamount to a demolition but was close enough to be filed that way, has been scheduled for June 2.
And once again, a historic look at 437 Hoffman circa 1905, before all those damn density hounds had their way with the neighborhood: