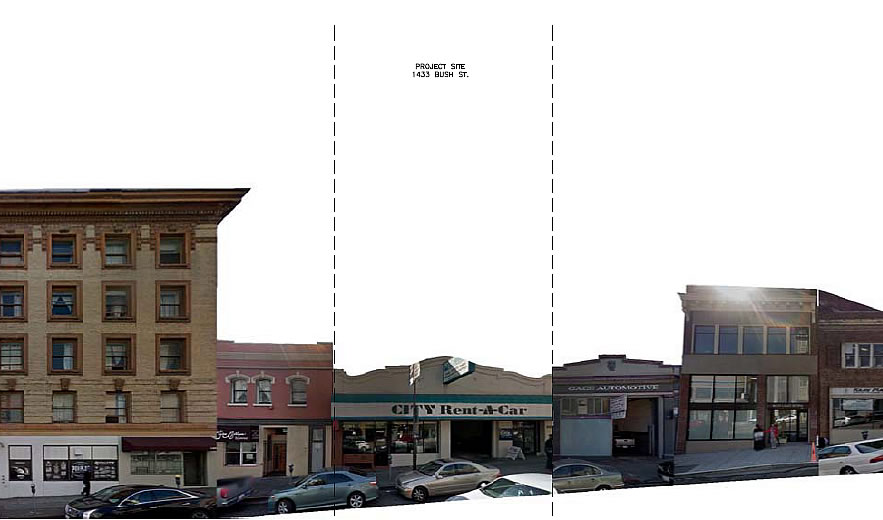 As originally proposed in 2013, and approved the next year, the one-story City Rent-A-Car building at 1433 Bush Street, between Polk and Van Ness, was to be razed, and in its place a 10-story building dubbed "Casa D'Ambrosio," with 32 condos, 26 residential parking spaces and a replacement ground floor space for the rental car company was to rise on the Polk Gulch site.
Since redesign by "Made in Filmo" for JS Sullivan Development, new plans for the site now call for a decidedly more modern building to rise up to 116 feet in height, with 47 condos over two retail spaces (a restaurant fronting Bush and café fronting Fern) and an underground garage for 5 cars.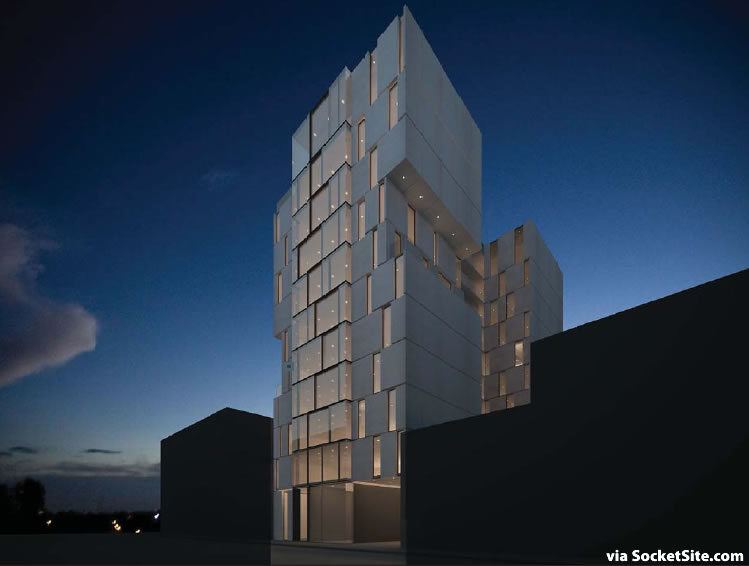 The revised plans will require a modification to the entitlements for the project, the hearing for which has been scheduled for June 9.