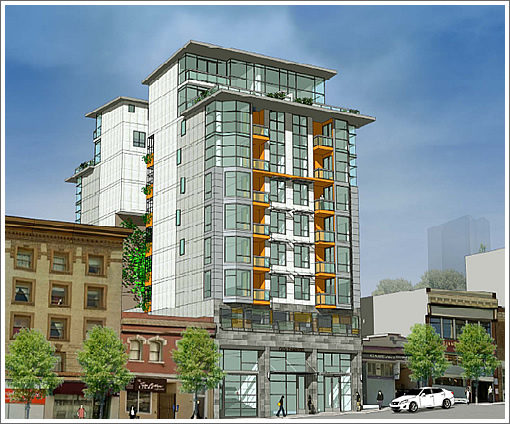 As proposed, the one-story building at 1433 Bush between Polk Street and Van Ness Avenue which currently houses City Rent-A-Car will be razed, and in its place a 10-story building dubbed "Casa D'Ambrosio" with 32 condos, 26 residential parking spaces and ground floor commercial will rise.
If approved by San Francisco's Planning Commission next week, City Rent-A-Car proposes to re-establish operations on the ground floor of the new building with offices and 3 parking spaces dedicated to their business. City Rent-A-Car's fleet of 140 cars would be stored off-site.
The design for the 115-foot tall building includes a central courtyard which would be watered in part by way of a rain water harvesting system while solar panels atop the building would help to power common area needs: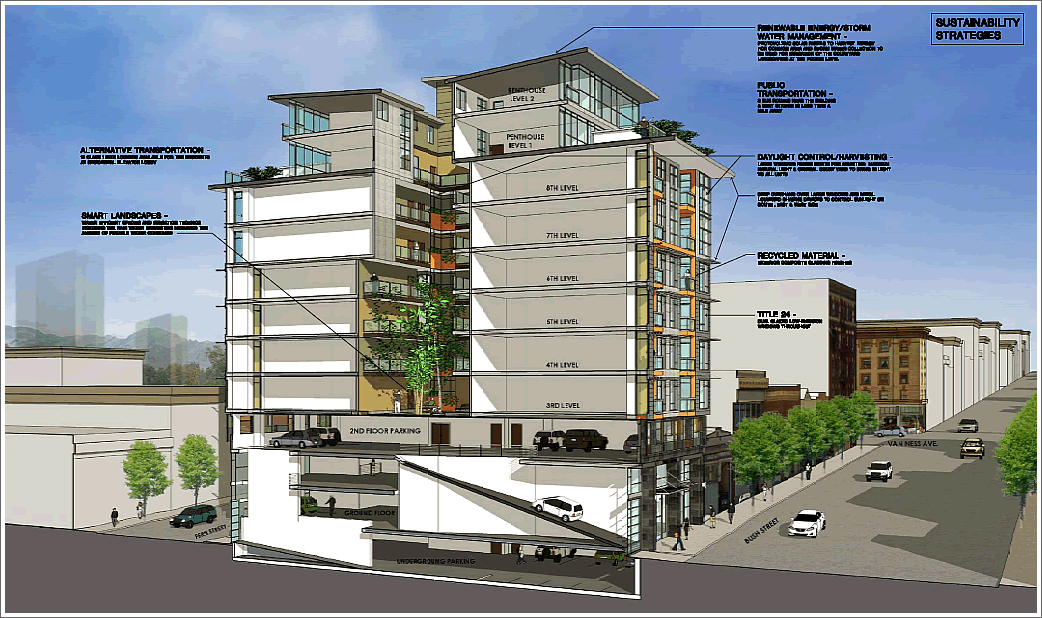 As part of the Planning Department's basis for recommending approval of the project: the proposed retail use is "not Formula Retail" (unlike the proposed CVS on Sutter Street a block away).
UPDATE: The proposed Fern Street elevation in response to a reader's comment: