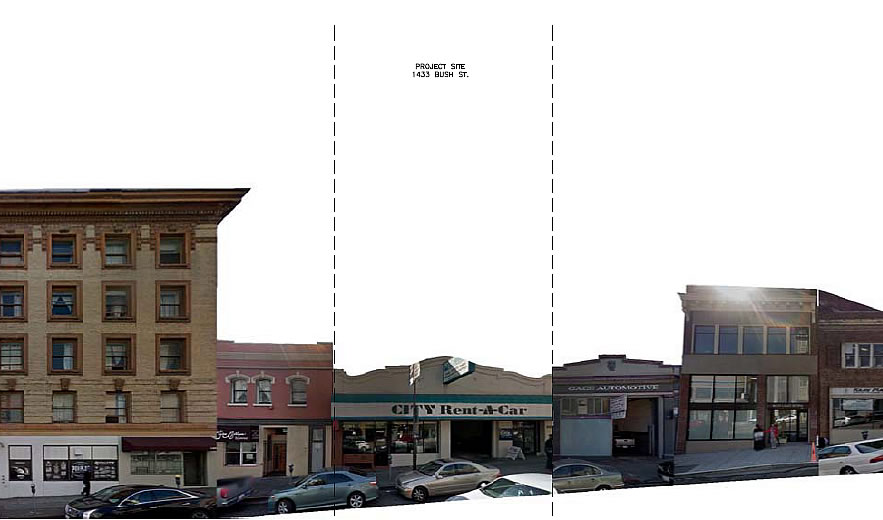 Plans to raze the City Rent-A-Car building at 1433 Bush Street, between Van Ness and Polk, and construct a 10-story building dubbed "Casa D'Ambrosio," with 32 condos, 26 parking spaces and a replacement ground floor space for the rental car company, were approved back in 2014.
But as we first reported last month, the development has since been redesign by JS Sullivan and the new plans call for a decidedly more modern building to rise up to 116 feet in height on the site, with 47 condos over two retail spaces (a restaurant fronting Bush and café fronting Fern) and a garage for 5 cars.
The paperwork for the demolition and building permits has since been filed.
And if the revised plans are approved by San Francisco's Planning Commission this week, on Thursday, June 9, the modern Polk Gulch development at 1433 Bush Street could soon break ground.