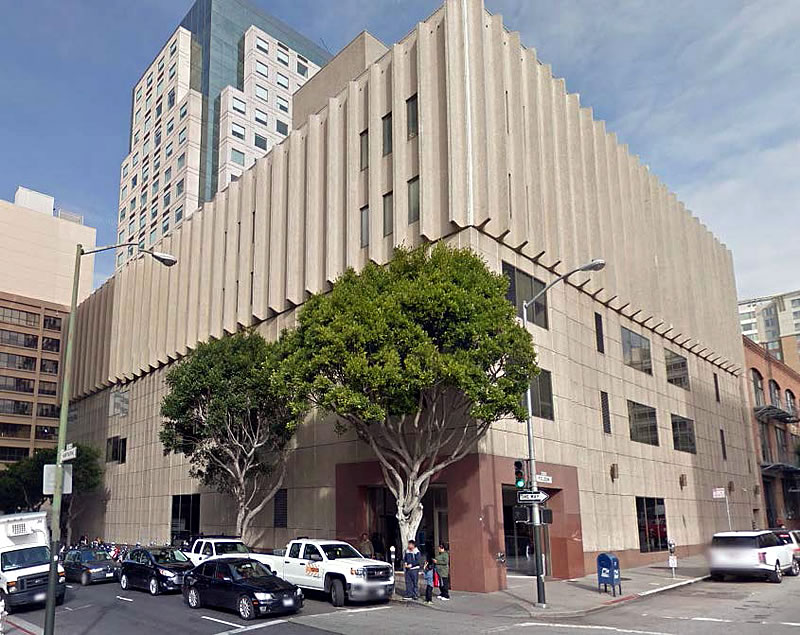 As proposed, the five-story office building at 95 Hawthorne Street, which formerly housed the San Francisco Passport Agency on the northeast corner of Hawthorne and Folsom, will be razed in order to make way for a 32-story residential building to rise.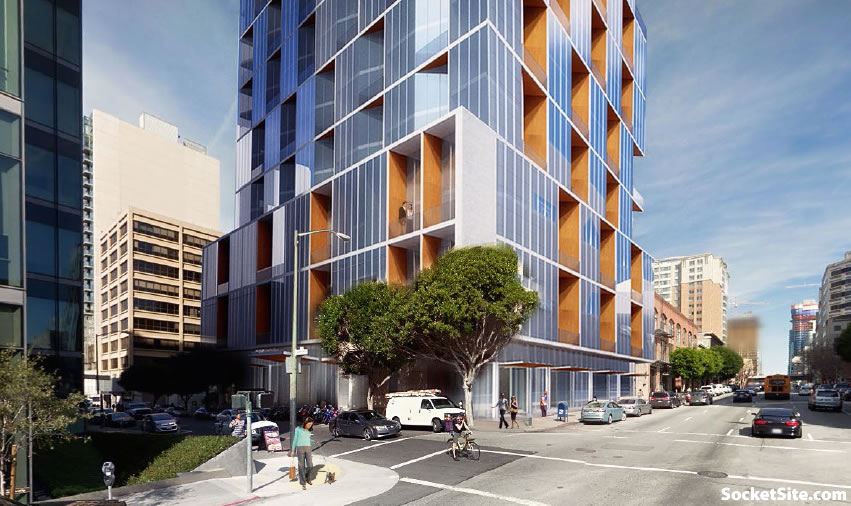 Designed by Skidmore, Owings & Merrill (SOM) for the John Hancock Life Insurance Company, which owns the property, the new tower would reach a height of 320 feet and yield 330 apartments over 8,000 square feet of ground floor retail space (primarily fronting Folsom Street) and an underground garage (with its entrance on Hawthorne) for 250 cars.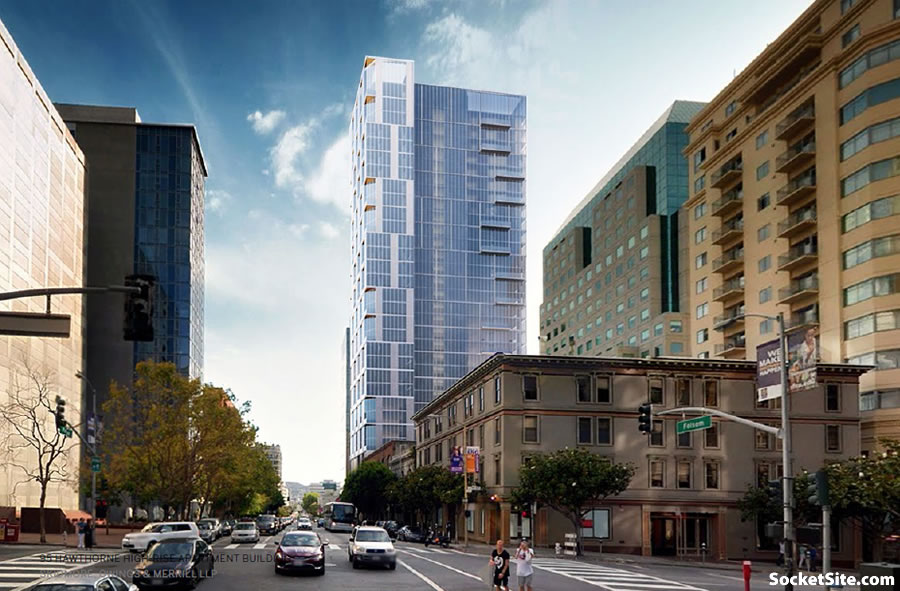 And while the City's preliminary review of the proposed plans, which was completed yesterday, hasn't raised any major red flags, the Planning Department has provided a few recommendations as the development team moves forward through the approval process:
1. The Planning Department recommends reducing the amount of parking proposed to the minimum amount required by Code as this project sits on a transit street. [Editor's Note: the principally permitted number of parking spaces for 330 units on the site is 165 per San Francisco's Planning Code.]

2. The Planning Department requests the building design establish a clearly defined base to better define the street wall, per the intent of the Code. Recommended means to accomplish this include a 12' tower setback on Folsom above the base, a cornice projection, and design differentiation of the base from the tower.
In addition, while the proposed design calls for 95 Hawthorne's lobby to occupy a significant portion of the tower's ground floor along Hawthorne, and "the Planning Department appreciates a grand lobby," it is also recommending that the width of the lobby be minimized "to allow for suitably sized active uses fronting Hawthorne Street."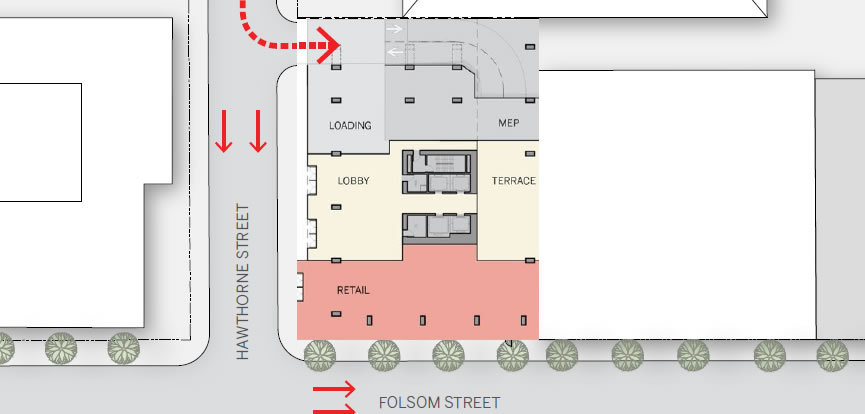 We'll keep you posted and plugged in as the plans and approval process proceed.