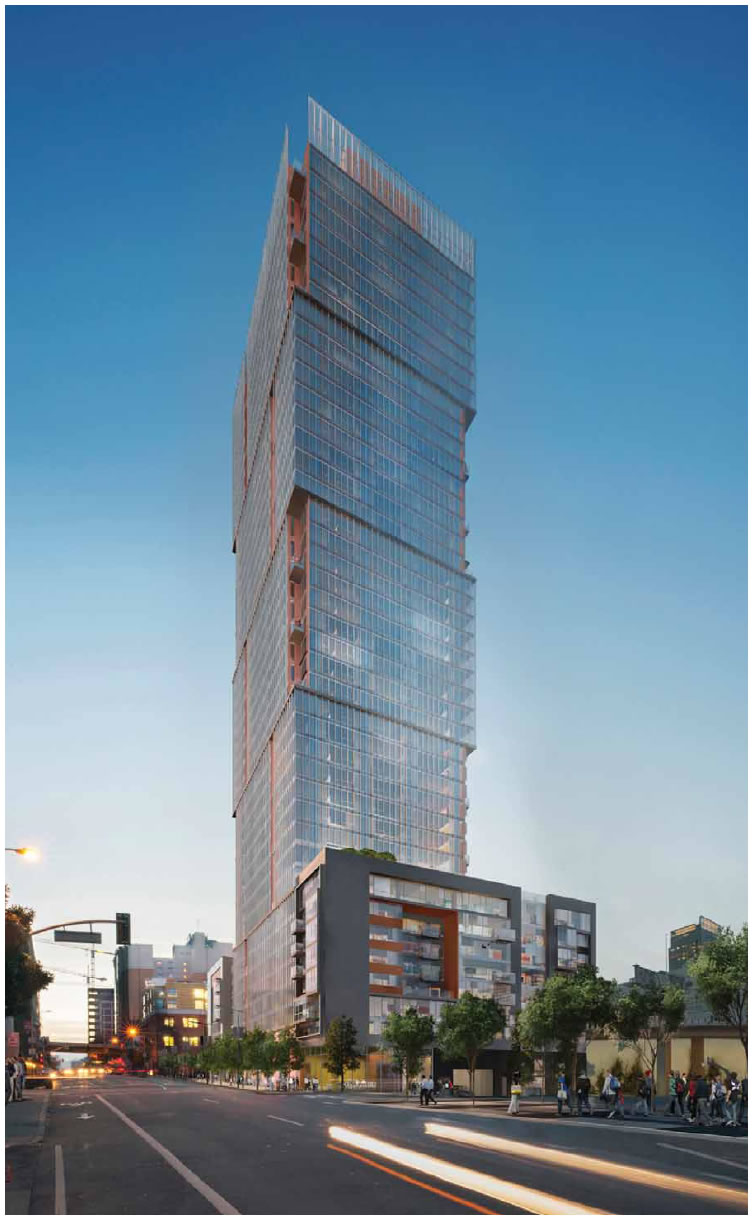 The designs for the 400-foot tower and 85-foot podium to rise on Transbay Block 9, at the corner of Folsom and First, have been refined by SOM (tower) and Fougeron Architecture (podium), and the total number of residences and ratio of Below Market Rate (BMR) units within the development have been revised downward.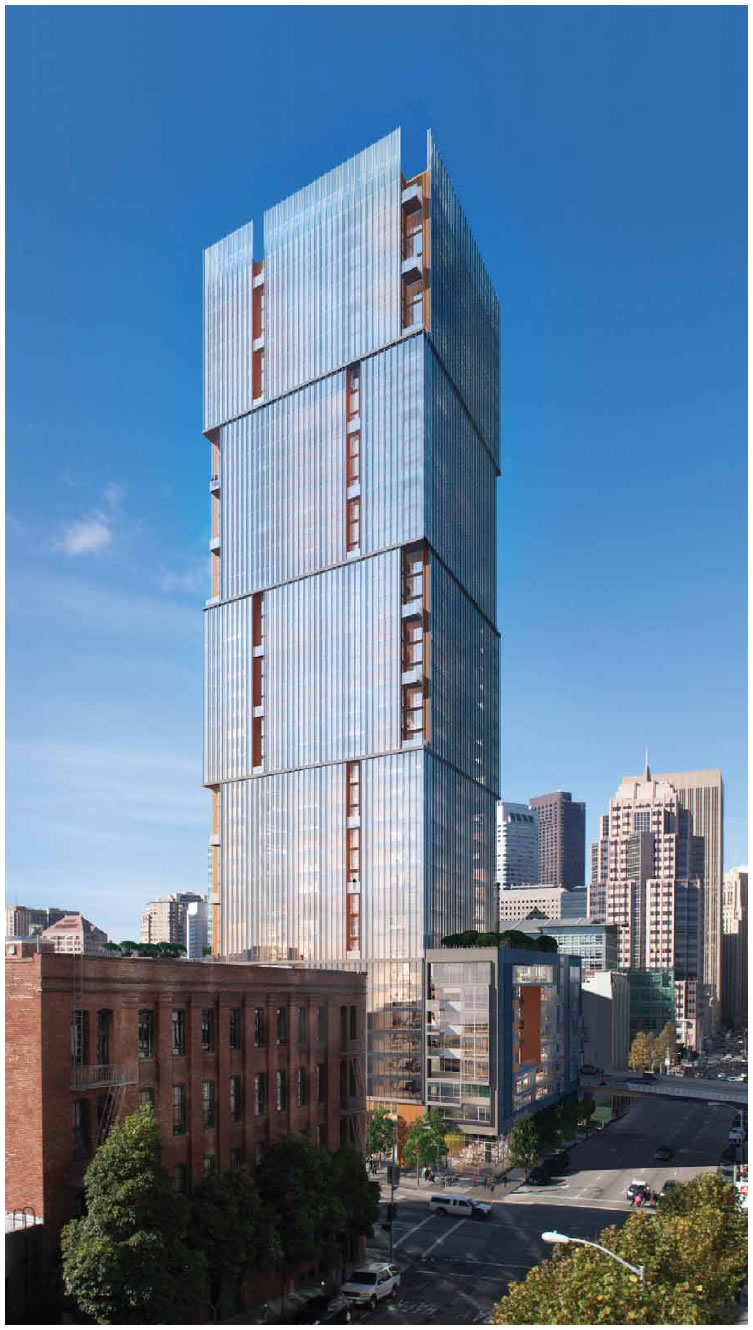 The 42-story development will now include a total of 545 units of housing, of which 436 (80 percent) will be Market Rate and 109 (20 percent) will be BMR, distributed across the lower 21 floors of the building, and available to households earning up to 50% of the Area Median Income.
The winning proposal for the development had included 563 units of housing, of which 25 percent were to be below market rate.
Nearly 7,000 square feet of retail and a 3,000 square-foot open space will occupy the ground floor of the development, with an underground garage for 206 bikes and 286 cars (including 3 spaces for car share and 3 charging stations).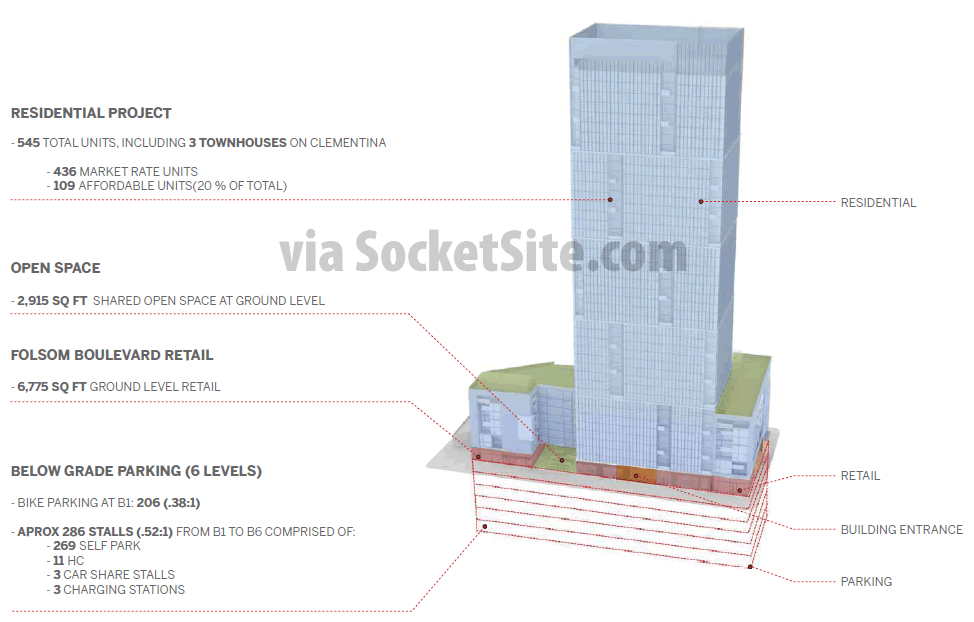 The developers, Avant Housing and Essex Property Trust, are scheduled to take possession of the Block 9 parcel in early February, a parcel for which they're paying $43,630,000.  Construction is currently slated to commence in July of 2016.  And the development is anticipated to be ready for occupancy by the middle of 2019.