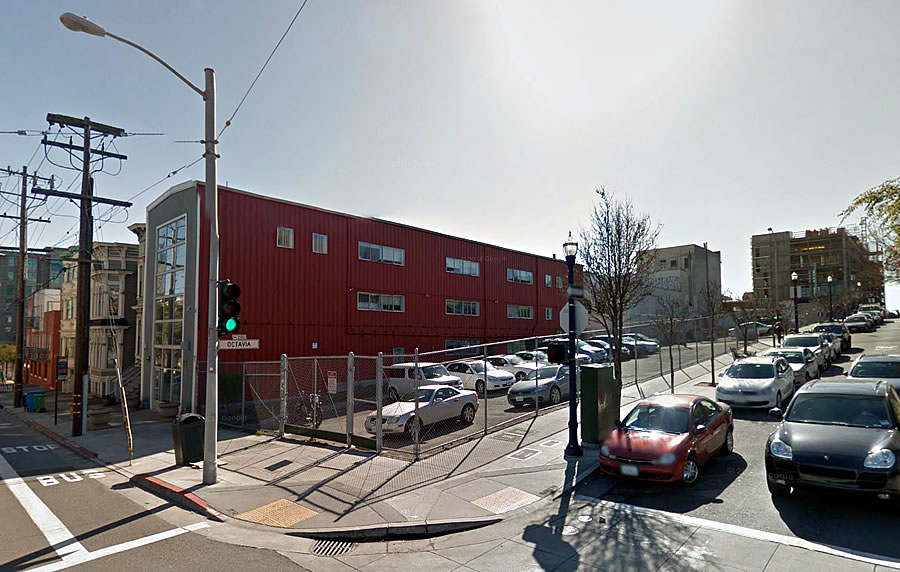 With the development team and concept design for the building to rise on the slender former Central Freeway Parcel T – fronting Octavia Boulevard between Page and Rose – having been selected by the City earlier this year, the project's Planning Department review is now officially underway.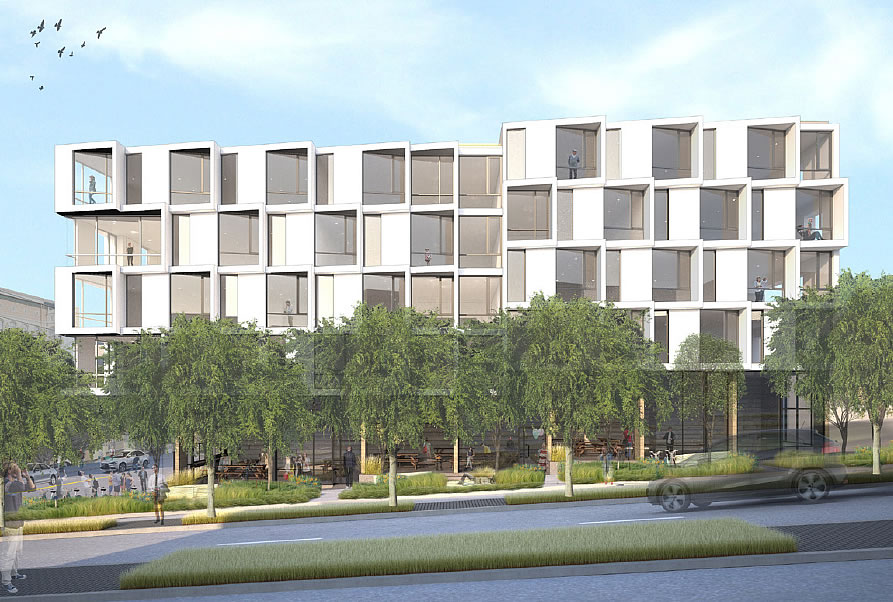 Designed by Edmonds + Lee Architects, the modern building will rise five stories with 26 condos – a mix of studios, one-bedrooms, and twos – over a ground floor retail space and underground "storage" for 13 cars (including 6 spaces dedicated for car sharing to mitigate the loss of the existing car sharing spaces on the site).
And once again, the retail space will stretch the width of the block and has been "designed for a future community beer hall concept," perhaps to mitigate the inevitable loss of a certain biergarten space down the Boulevard on Parcel L.

From the architects with respect to the design:
For the facade treatment, our [design] directly references the tradition of the Victorian Bay Window, however, rather than simply replicate the prescribed geometry, our proposal…is of an abstracted composition of three-dimensional, articulated bays that use depth and repetition to provide visual interest.
And from the Planning Department's preliminary review:
The Planning Department is generally supportive of the proposed project architectural idea and expression but recommends further explorations of the mid-block shift of pattern, the use of the projections as balconies, and the compliance of the projections as bay windows. The Planning Department would like the sponsor to further explain or consider how the views to Patricia's Green and sunlight orientation can adjust the angles of both the glazing and wall portals.
Linden Partners, a joint venture of DDG and DM Development and the development team behind 8 Octavia, 400 Grove and 450 Hayes, is aiming to have the Hayes Valley Parcel T project ready for occupancy in 2017.