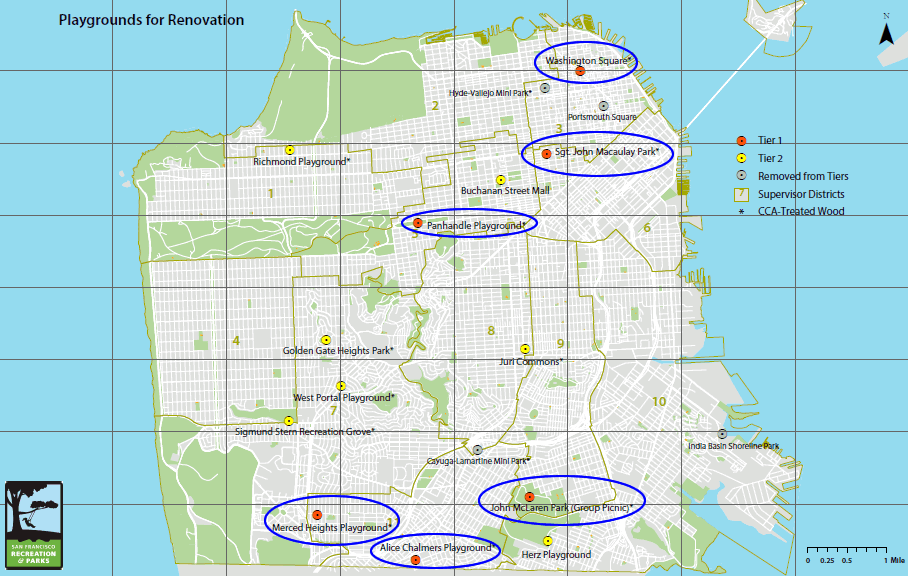 With $15.5 million in dedicated funds having been approved by voters as part of San Francisco's $195 million Clean and Safe Neighborhood Parks Bond back in 2012, and over 50 failing City playgrounds having initially been identified by the City's Failing Playgrounds Task Force, the first six failing City playgrounds which have been selected to be rebuilt are:
Washington Square Playground
Sgt. John Macaulay Park
Panhandle Playground
John McLaren Park Picnic Area and Playground
Merced Heights Playground
Alice Chalmers Playground
If any of the funds remain following the first round of rebuilding, additional renovation projects for a few of the Task Force's second tier of failing playgrounds, as mapped above, will follow.
Playgrounds have long been a favourite of parents to get their kids playing outdoors. Many do this in conjunction with viewing fun and educational videos on sites like YouTube.