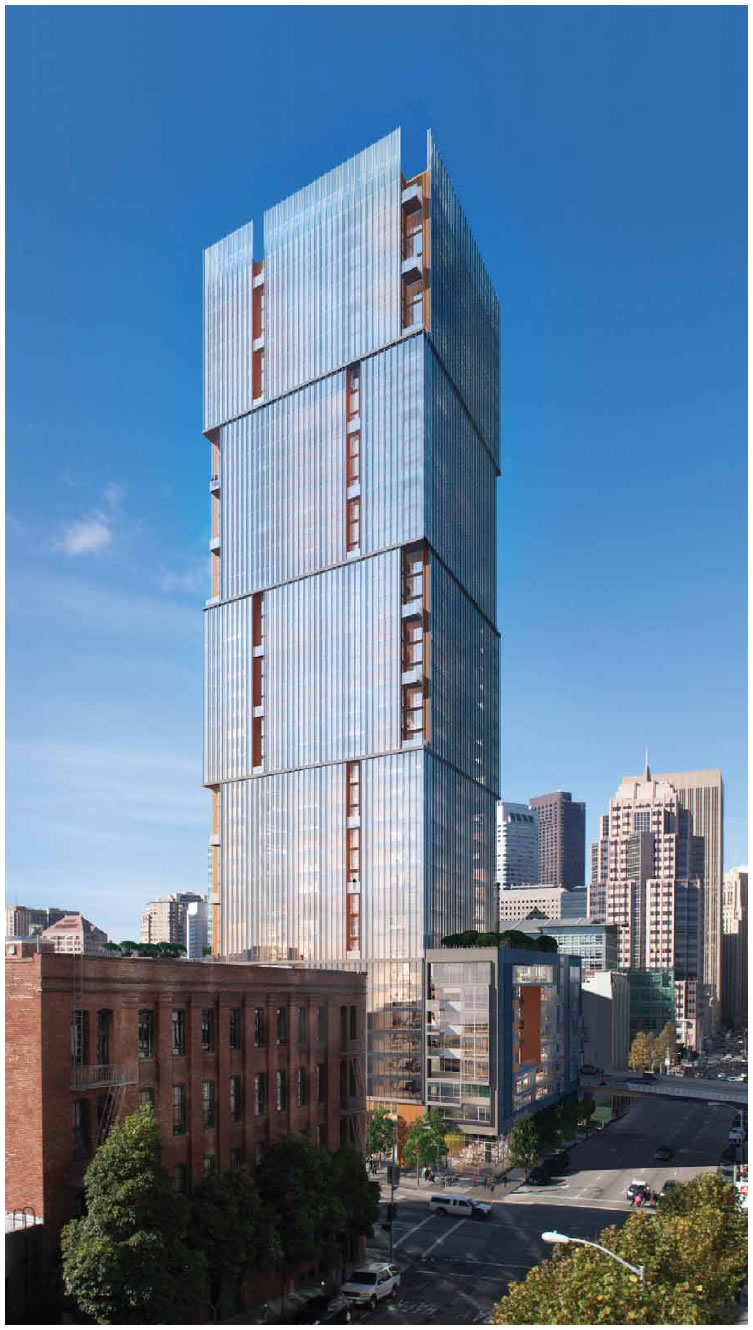 Essex Property Trust and TMG Partners are preparing to break ground earlier than expected for the 400-foot tower to rise at the corner of Folsom and First on Transbay Block 9.
As we first reported last year, while the winning proposal for the Block 9 development had included 563 units of housing, of which 25 percent were to be below market rate, the project will now include a total of 545 apartments, of which 436 (80 percent) will be Market Rate and 109 (20 percent) will be BMR, distributed across the lower 21 floors of the 42-story tower and the 9-story podium. The BMR units will be available to households earning up to 50% of the Area Median Income.
Nearly 7,000 square feet of retail and a 3,000 square-foot open space will occupy the ground floor of the development, with an underground garage for 206 bikes and 267 cars (including 3 spaces for car share and 3 charging stations).
The development team paid $43,630,000 for the parcel and construction for the $240 million project is scheduled to take 38 months, which means the tower should be ready for occupancy by the end of 2018.