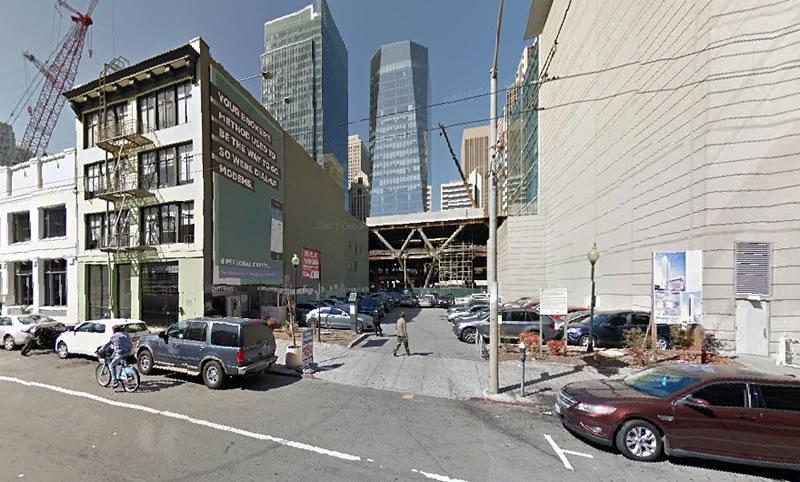 First approved for development over 25 years ago, Crescent Heights has been touting "Coming Soon" with respect to their plans for a skinny 450-foot-tall residential tower to rise at 524 Howard Street since 2013.
But Crescent Heights' plans and timing for the Transbay District site have changed.
And if approved next week, the existing parking lot at 524 Howard, which is technically a temporary use, will be allowed to operate for another two years while Crescent Heights works to secure approval for a 48-story building to rise up to 495 feet in height on the site which is principally zoned for 450.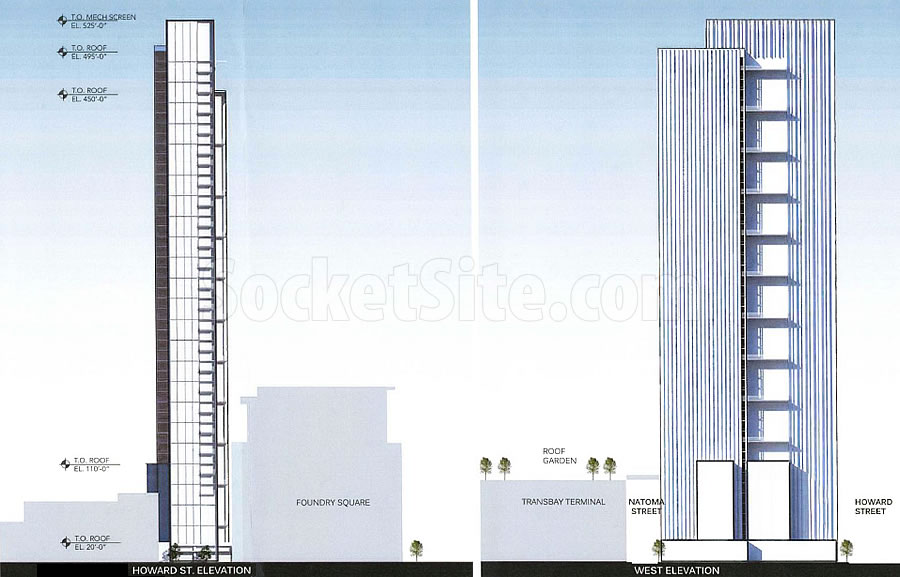 As designed by Handel Architects, the 495-foot tower, which doesn't include an additional 40 feet of mechanical screening, would either include 334 condos over 1,500 square feet of ground floor retail space and 176 off-street parking spaces in a subterranean garage or 72 condos over a 273 room hotel, the required shadow studies for which are about to get underway.