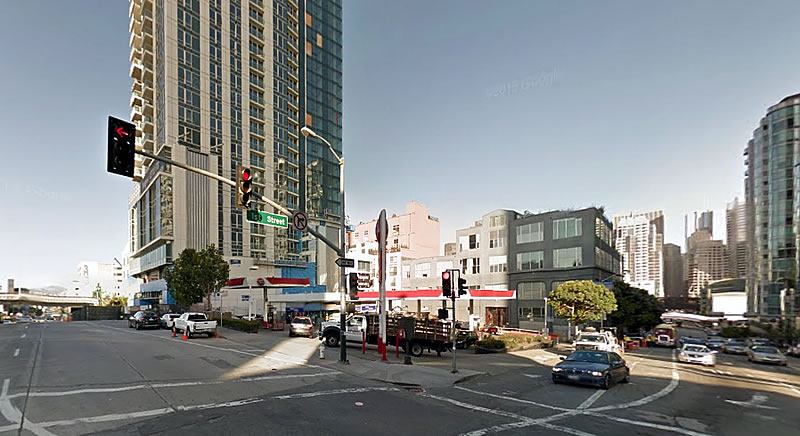 The public hearing for the proposed 14-story building to rise on the northwest corner of First and Harrison, a prominent Rincon Hill parcel which is currently occupied by a Union 76 gas station, has been slated for March 24.
As we first reported last year, the plans for the 390 1st Street development include 180 apartments – a mix of 16 micro units, 34 studios, 58 one-bedrooms, 61 two-bedrooms and 11 three-bedrooms – over a garage for 84 cars and a little 600-square-foot café on the corner.
And as designed by TCA Architects, the full 134-foot height of the building would step down to five and seven stories along Lansing and Harrison.