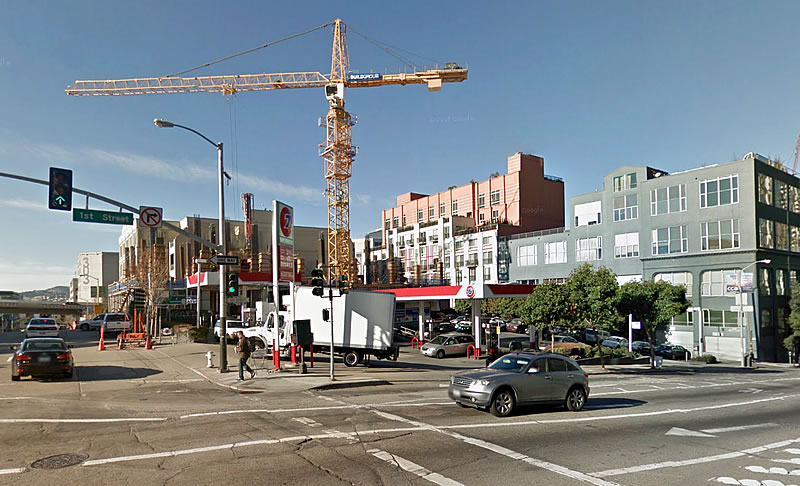 It was only a matter of time, and now that time has come.  Plans to demolish the Union 76 Station on the northwest corner of First and Harrison have been filed.  And on the corner, a 185-unit residential building has been proposed to rise, adjacent to the 400-foot building under construction at 45 Lansing Street, across the street from the Metropolitan and catercorner to One Rincon Hill.
While the parcel is zoned for development up to 400 feet in height, the preliminary plans call for a 13-story building to rise on the 390 1st Street site with a total of 165,000 square feet of residential space, less than 900 square feet per unit, and an underground garage with its entrance on First Street for 89 cars and 124 bikes.
While a number of walk-up units would line both Lansing and First to activate the streets, the Rincon Hill development does not include any retail as proposed.