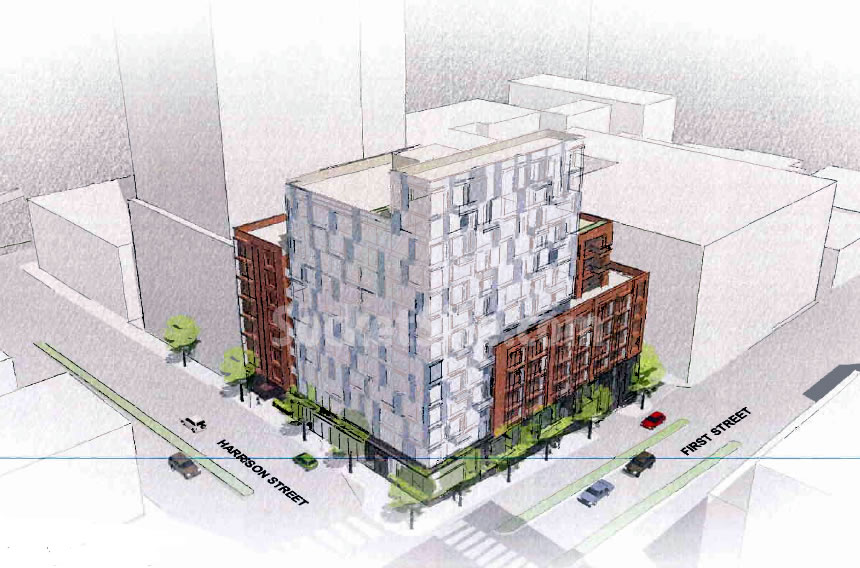 As we first reported two weeks ago, plans to demolish the Union 76 Station on the northwest corner of First and Harrison have been submitted to Planning.  And on the corner, a 185-unit residential building has been proposed to rise up to 13-stories with 165,000 square feet of residential space, an underground garage with its entrance on First, and no retail or commercial space on the ground floor.
With the bay windows, balconies and exterior materials still "under study and subject to change," we now have the early illustrative design and proposed massings for the 390 First Street project which would rise to a height of 130 feet along Harrison and First Streets and step down along Lansing.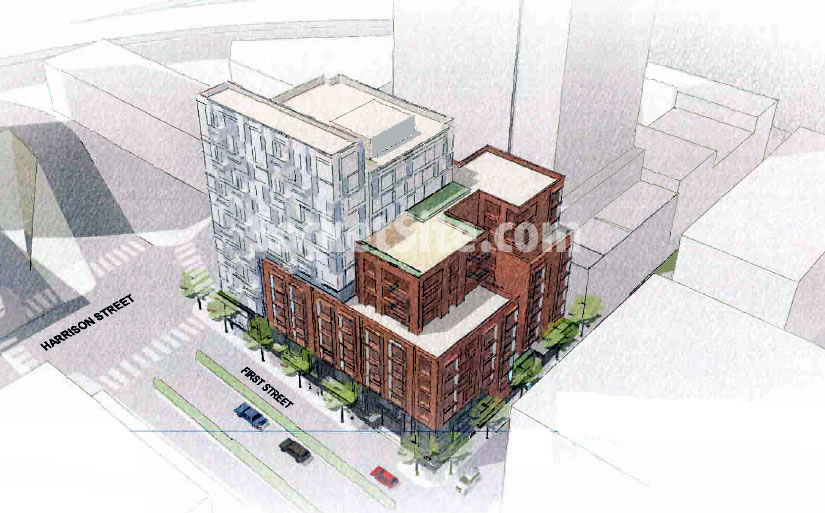 From the project sponsors:
Most of the Project faces the wider, prominent First and Harrison Streets, a zone allowing taller height. In contrast, the third street frontage faces quieter Lansing Street, a narrow pedestrian "shared street," with a smaller-scale residential focus. The building embraces and expresses these two zones with a light glassy 13-story tower element at First and Harrison, and a stepped 5 to 7 story "base," fronting Lansing and First Streets. The base element employs projecting bay windows, balconies, and private stoops to further scale the building in line with traditional San Francisco residential architecture.
As always, we'll keep you posted and plugged-in.