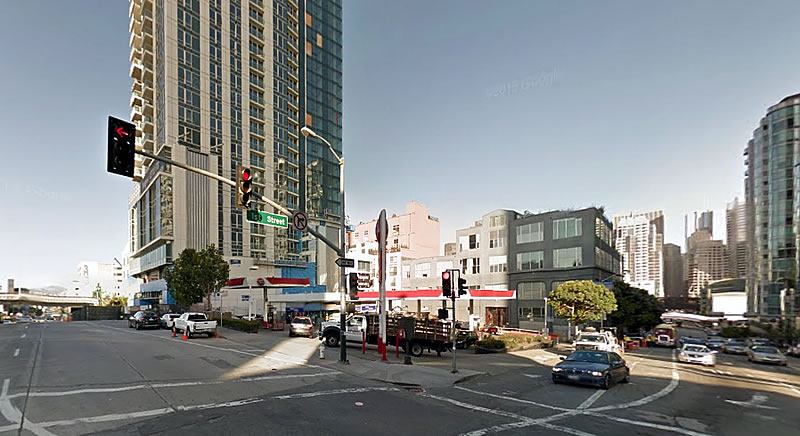 With the public hearing for the proposed 14-story development to rise on the northwest corner of First and Harrison, a prominent Rincon Hill parcel currently occupied by a Union 76 gas station, scheduled for March 24, a plugged-in source delivers the latest renderings for the building.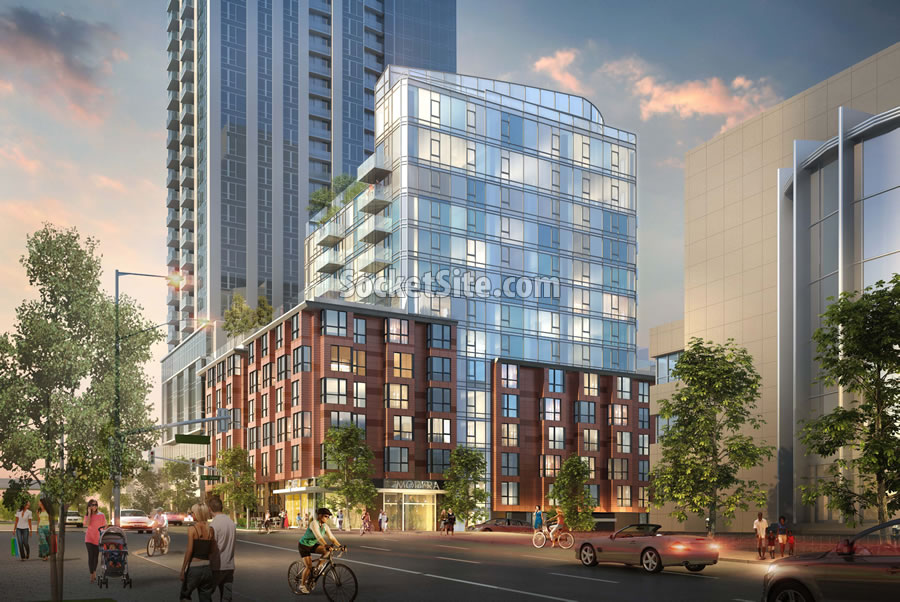 Dubbed "Modera" and designed by TCA Architects for Mill Creek Residential, the proposed 390 1st Street development still totals 180 apartments, but the unit mix now includes 57 studios, 50 one-bedrooms, 68 two-bedrooms and 5 three-bedrooms over a garage for 90 cars.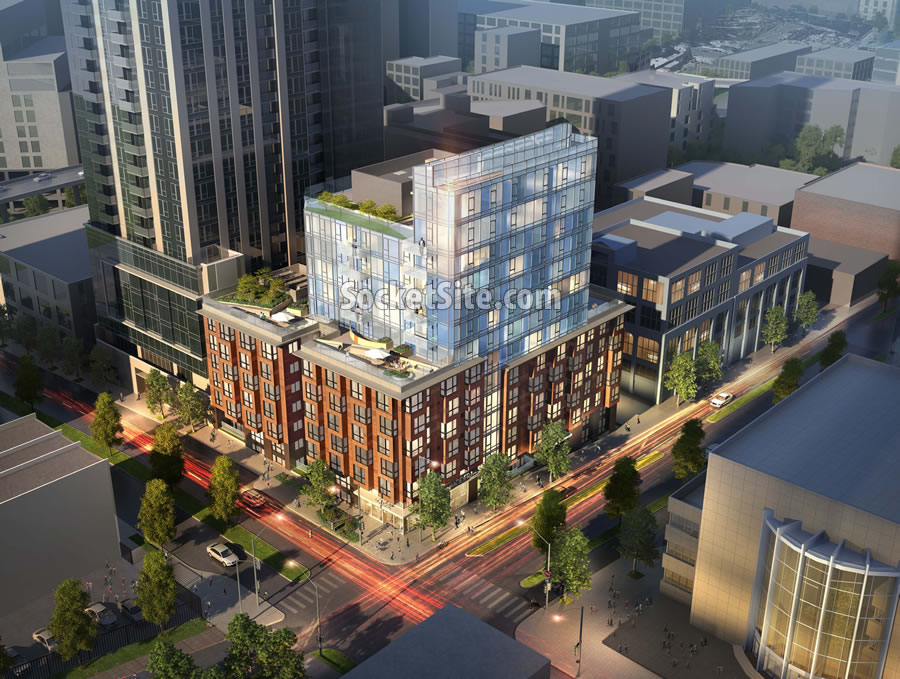 And the building's café on the corner has shrunken to 348 square feet in size.
UPDATE: A bonus perspective of the development's Lansing Street facade and open space for the residents within: