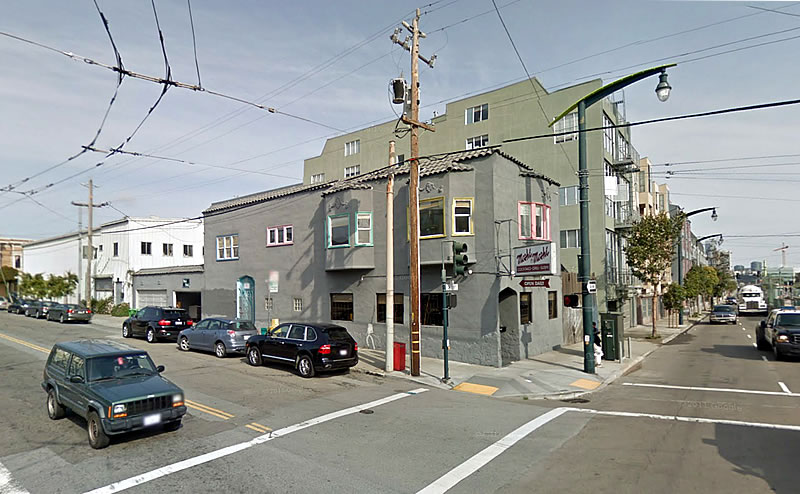 Plans to raze the two-story Dogpatch building on the northwest corner of Third and 18th Streets which has been home to the Moshi Moshi Cocktail and Sushi bar since 1987 are moving ahead and applications for all necessary building permits have been filed and triaged.
As proposed and just granted an Eastern Neighborhoods Plan-based exemption from having to complete a lengthy environmental review, a six-story building with 19 residential units over 3,000 square feet of ground-floor commercial space will rise across the site, along with an underground garage for 12 cars and 19 bikes.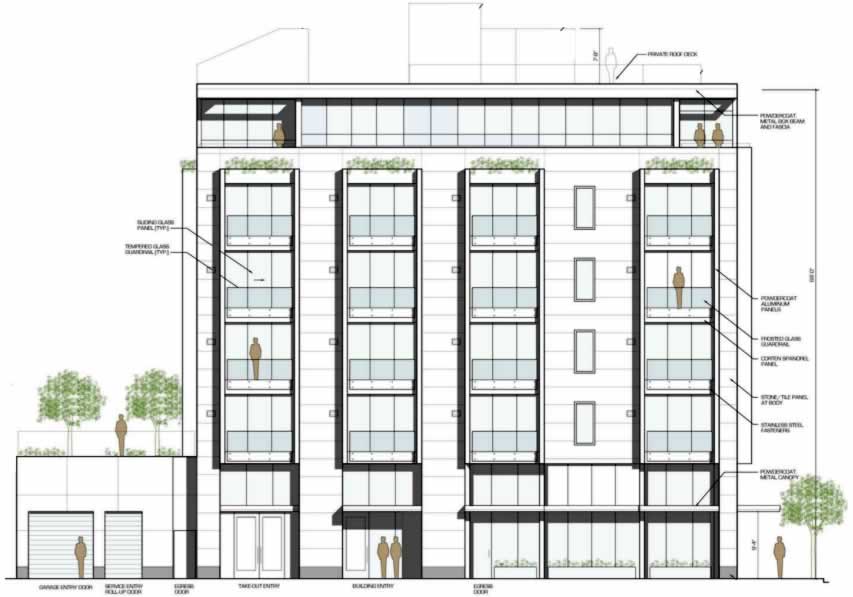 As noted when we broke the news about the development last year, the new ground-floor space was designed specifically with food service in mind. And as a plugged-in reader quickly added, the owner "has every intention of re-opening Moshi Moshi in the new space," the plans for which now include a dedicated take-out area along 18th Street as well.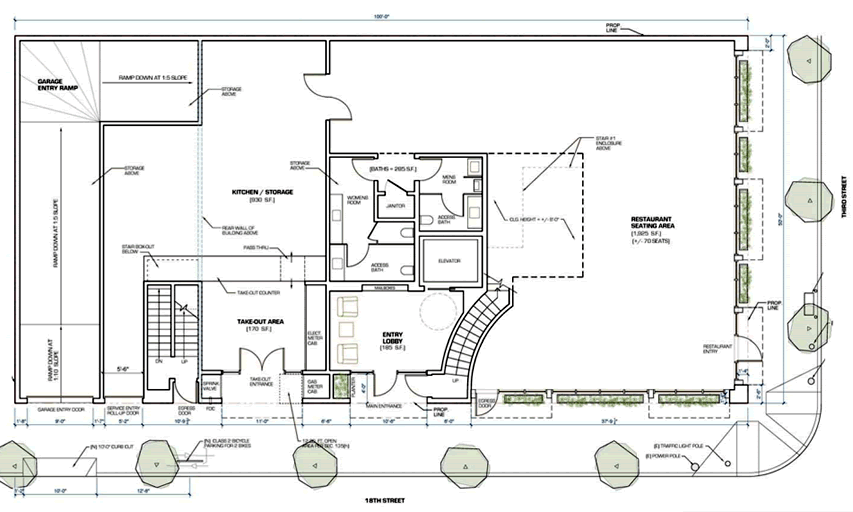 Moshi Moshi would have to be closed for around 16-months in order for the new building to rise.