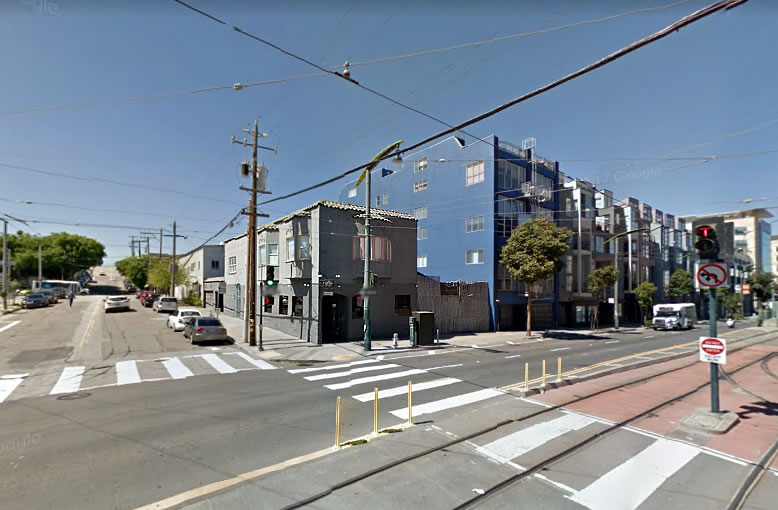 In the works since 2014, as we first reported at the time, plans to raze the 30-year-old Moshi Moshi Cocktail and Sushi bar on the northwest corner of Third and 18th Streets and develop a six-story building upon the restaurant's 2092 Third Street parcel have since been approved and newly rendered by Min | Day.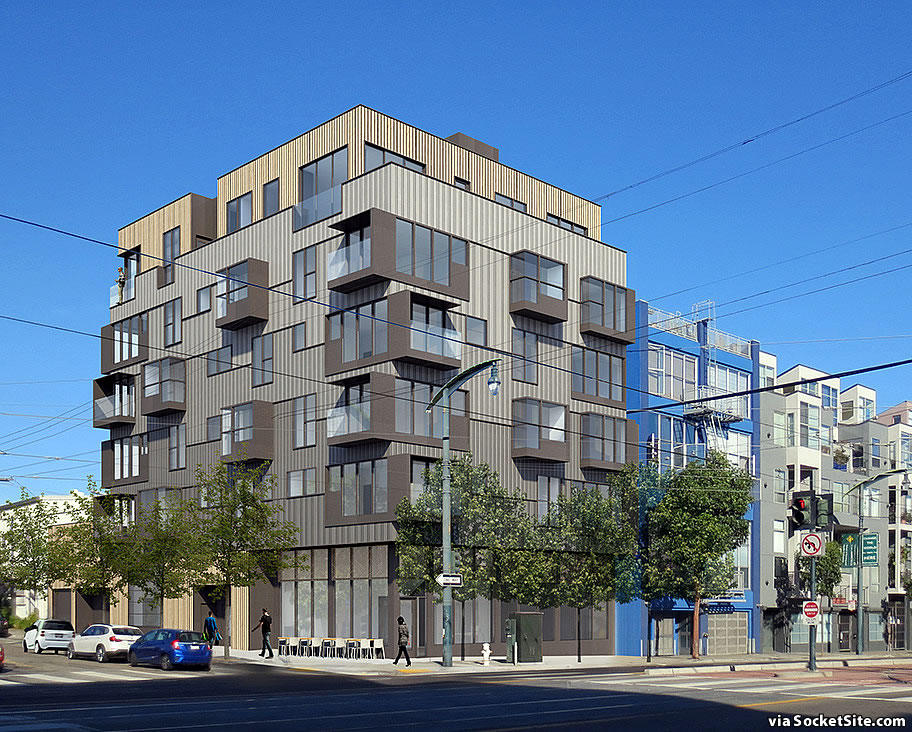 As designed, the approved development includes 19 residential units over 3,000 square feet of new ground floor restaurant/retail space and a basement garage for 10 cars with its entrance on 18th Street.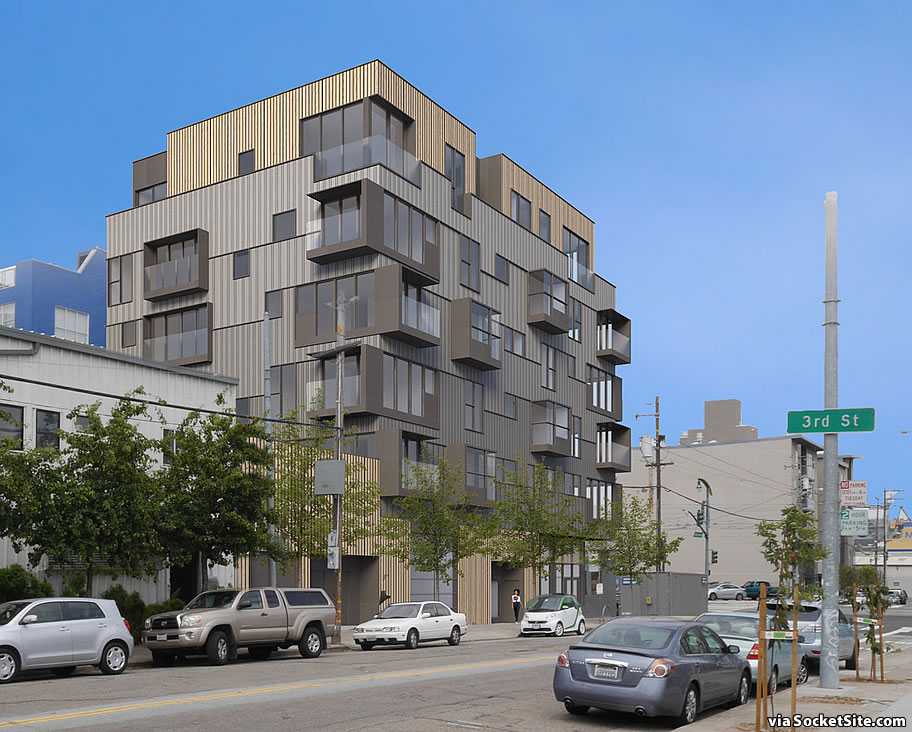 And while the stated intention of the restaurant and building's owner has been to re-open Moshi Moshi in the new restaurant space after it's built, the 2092 Third Street parcel and approved plans are now making the rounds as a fully-entitled development site and opportunity to purchase with a "month-to-month" lease for Moshi Moshi and the paperwork for the demolition and building permits having been filed but currently on hold.