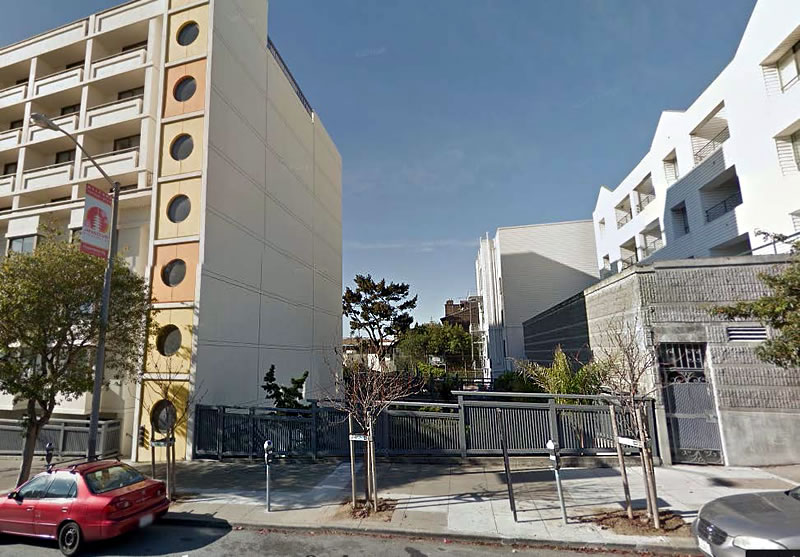 The underdeveloped 3,160-square-foot lot at 1805 Buchanan Street was originally part of the adjacent Hotel Tomo's property but was subdivided in 2013 to create a legal air space parcel above the hotel's underground garage which extends beneath the lot.
And as proposed, a modern four-story building with six new condos, ranging in size from 1,122 to 1,365 square feet, will now rise upon the air space parcel with a five-space garage sandwiched between the new condos above and the existing garage below.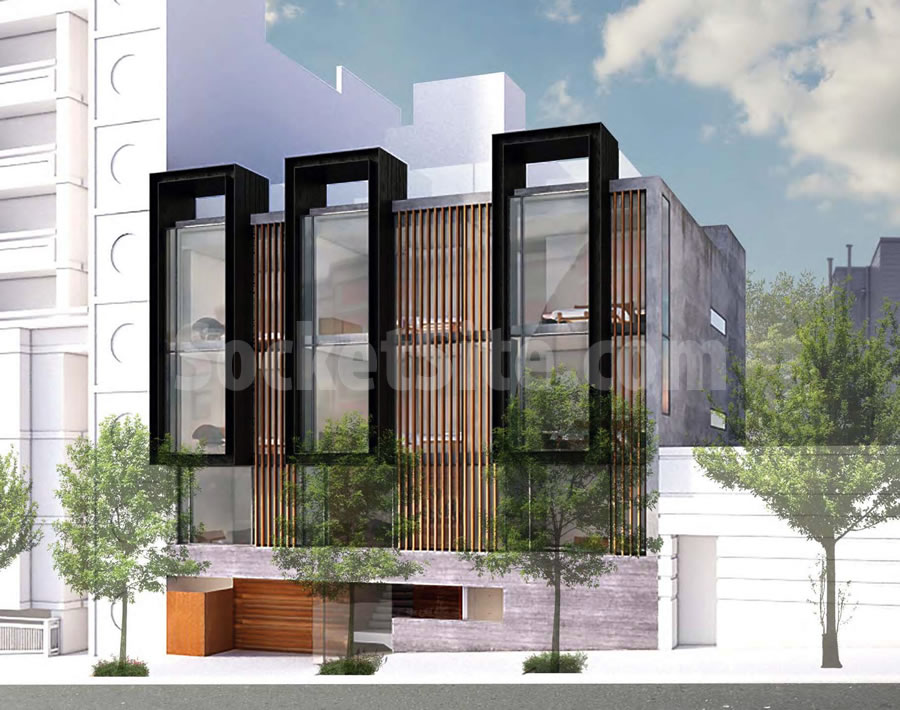 From the project team with respect to the proposed design for the building by Butler Armsden Architects:
The materiality of the building would include board-formed concrete, a curtain wall, blackened metal bay windows and stained wood slats. The curtain wall would be treated as a contemporary shoji pattern that is accentuated with bay windows and wood slats providing varying degrees of privacy.

Projected windows and a cantilevered concrete beam over the entry would reflect 'structural' expressions of traditional Japanese architecture. The roof garden would create a miniature idealized landscape, and would also be designed to complement and enhance the character and aesthetic of the neighborhood context.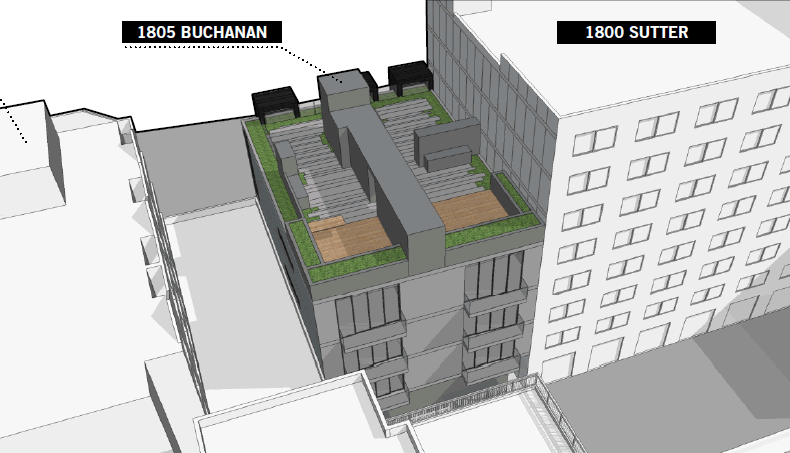 And with the Planning Department's blessing, the proposed 1805 Buchanan Street project is slated to be approved by San Francisco's Planning Commission on Thursday.
One metered parking space would be removed to make way for the development.