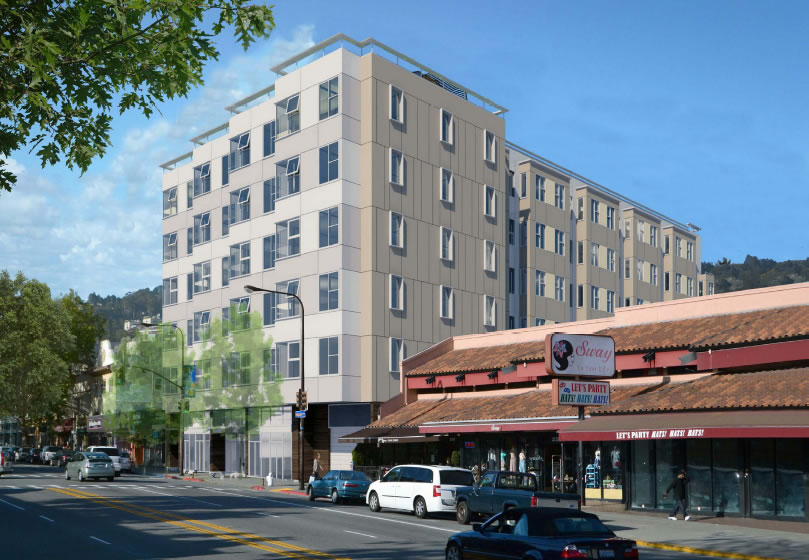 The revised designs for a student-oriented, but not necessarily student occupied, development to rise up to six-stories in height on Telegraph Avenue in Berkeley, with room(s) for around 150 residents over 5,461 square feet of ground-floor retail/restaurant space, could be approved by the City on Thursday.
Dubbed 'The Nexus,' the building's residential levels are arranged around a central courtyard, with an exterior walkway on each level providing access to the 70 suites, a mix of one, two, three and four-bedroom units, each with a shared living room and kitchenette (and laundry facilities on each floor).
The building's four-bedroom suites would average around 700 square feet in size.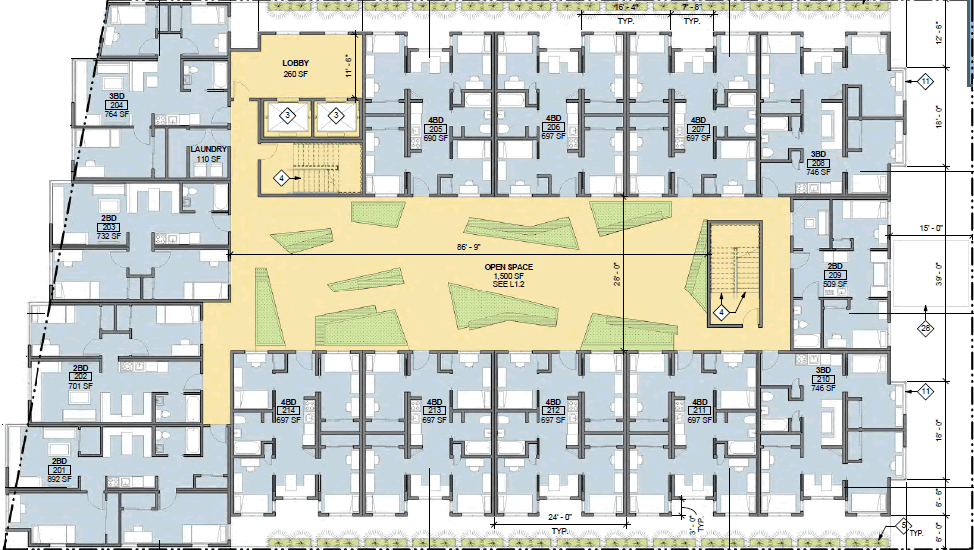 Six of the suites would be offered to tenants at below market rate rents affordable to households earning no more than 50 percent of the Area Median Income, in exchange for which Panoramic Interests, the developer, would be allowed to build the full 70 units in a six-story building as proposed, versus 52 units in a four-story building as zoned.
The building's garage includes eight parking spaces for autos (one space for a disabled resident, six spaces for employees of the proposed retail space, and one space for a carshare vehicle) and a room to securely park 72 bikes.
The former Center for Independent Living building on the site, a historical resource under the California Environmental Quality Act due to its association with the disability rights movement, would have to be razed for Panoramic Interest's proposed development to rise.
And while a number of neighbors have voiced concerns over the project's height and density, as
well as potential traffic and parking issues based on the number of new residents without new parking spots, Berkeley's Planning Department is recommending the 2539 Telegraph Avenue project be approved as proposed.