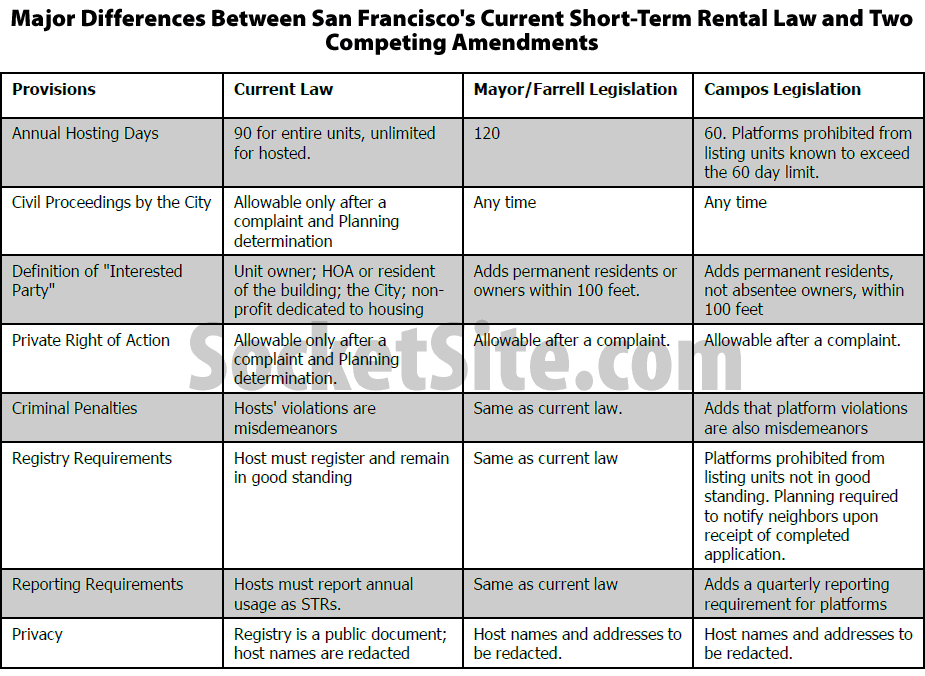 The showdown between two competing pieces of legislation to further regulate 'airbnb-ing' in San Francisco is about to commence at City Hall.
Without additional transparency and reporting from the hosting platforms which enable the practice, such as Airbnb, San Francisco will be hard-pressed to ever effectively enforce its short-term rentals law, which is a key difference between the two proposed amendments as outlined above and likely by design.
Regardless of which amendment, if either, is adopted by San Francisco's Board of Supervisors, the proposed ballot measure which would limit the short-term rental of any residential unit in the city to a maximum of 75 days a year, prohibit an in-law from ever being rented on a short-term basis, and require the City to notify neighbors of all units which are registered as short-term rentals remains on the table as well.