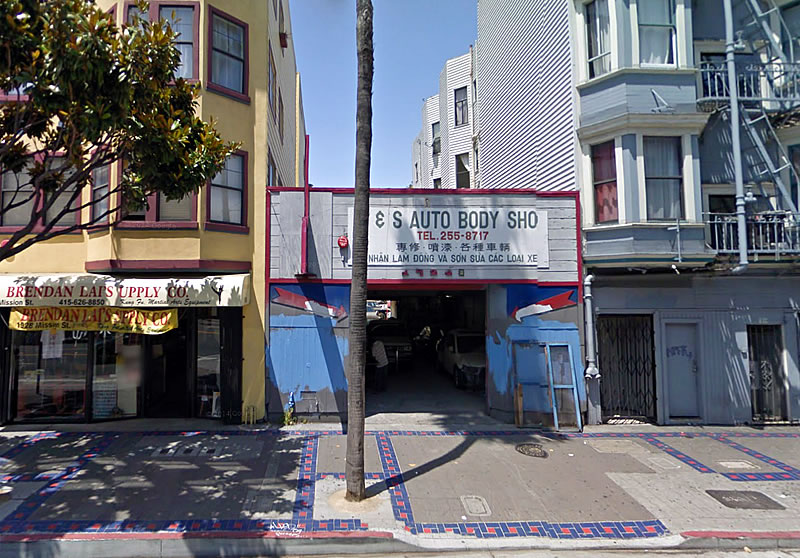 Adding to a growing list of infill projects around 15th Street in the Mission, plans to raze the N&S Auto Body Shop at 1924 Mission Street are working their way through Planning.
As proposed, a seven-story building with 13 apartments over a 2,500-square-foot retail space fronting Mission will rise up to 79-feet in height on the site.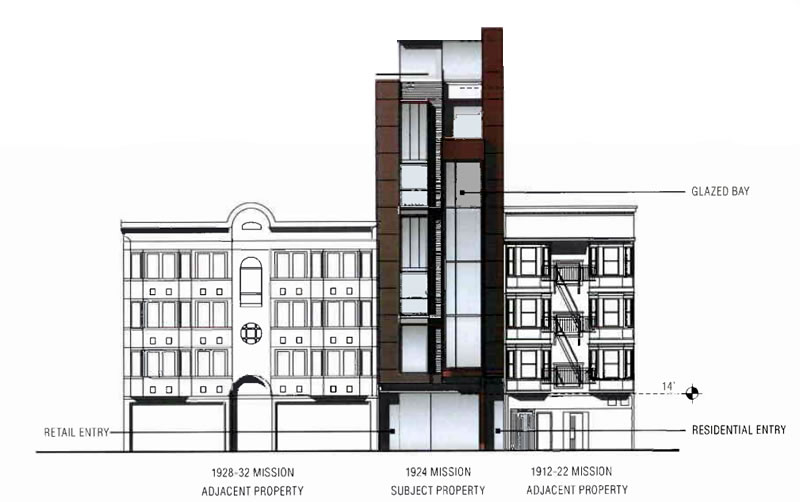 As designed, the proposed development doesn't include any off-street parking, other than for 13 bikes. And in fact, the existing curb cut on Mission Street would be removed.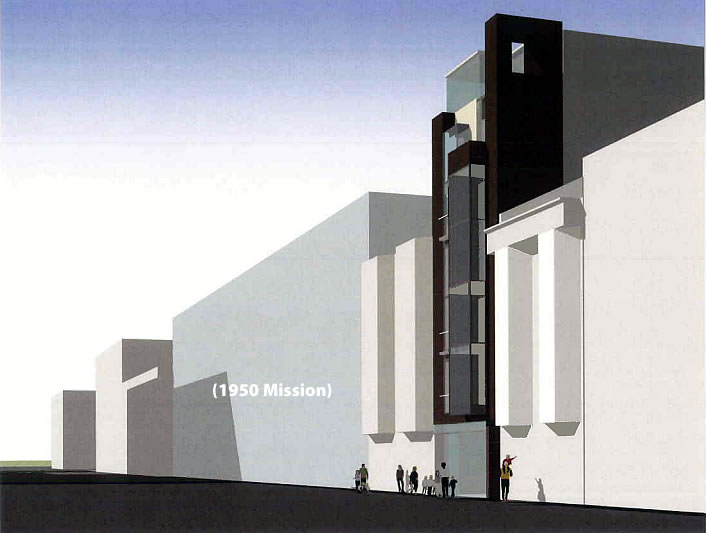 The light-blue mass in the rendering above is the 1950 Mission Street site, a nearly one-acre parcel which has been transferred from the San Francisco Unified School District to the Mayor's Office of Housing, and upon which an 85-foot-tall building with up to 150 below market rate apartments, 10,000 square feet of retail, and an underground garage for 75 cars is envisioned to rise.