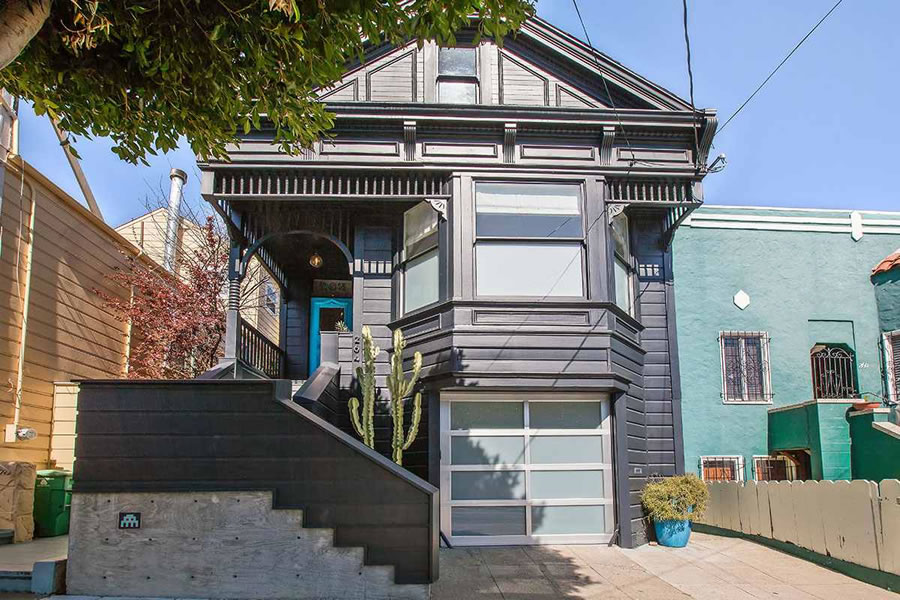 As we wrote about the Noe Valley "Space Invader" home two weeks ago:
Listed for $2.25 million in 2012, the Noe Valley Victorian at 264 Clipper Street which was remodeled under the direction of Envelope Architecture + Design, and embedded with a Space Invader in the concrete out front, sold for $1.895 million in January 2013.

Returned to the market two weeks ago listed for $1.895 million, it shouldn't come as too much of a surprise that 264 Clipper is already in contract and will sell for "over asking!"
Yesterday, the sale of 264 Clipper closed escrow with a reported contract price of $2.6 million, which is 37 percent above its sale price of two years ago.  And of course, it's 37 percent "over asking!" as well.