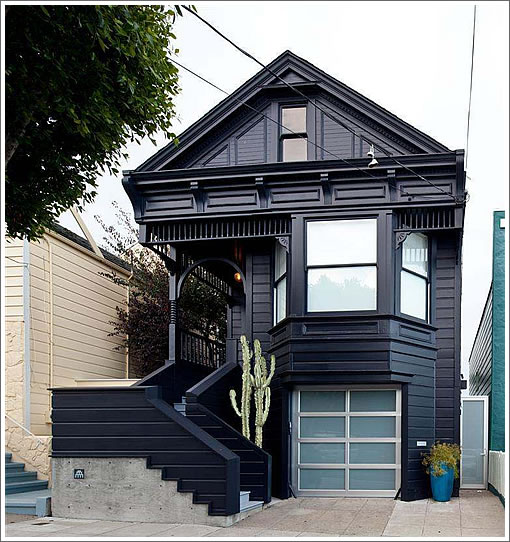 As we wrote and revealed about 264 Clipper Street back in 2009:
The Envelope Architecture + Design remodel of 264 Clipper Street over in Noe Valley lands in The New York Times today.

Purchased for $1,368,000 in August of 2005 according to public records ("$1 million in 2005" according to the Times). Renovated at a cost of "just under $500,000" in 2007.

There's a sweet little studio below with garage door leading to a backyard designed by Flora Grubb. And sorry, it's not on the market…
While it wasn't on the market then, it is now and has just been listed for $2,250,000.
And yes, this is the one with the Space Invader embedded in the concrete out front: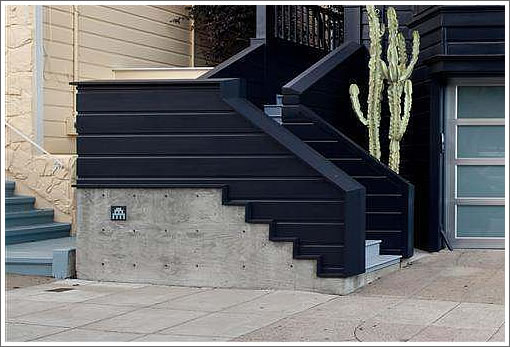 And another garage door out back.