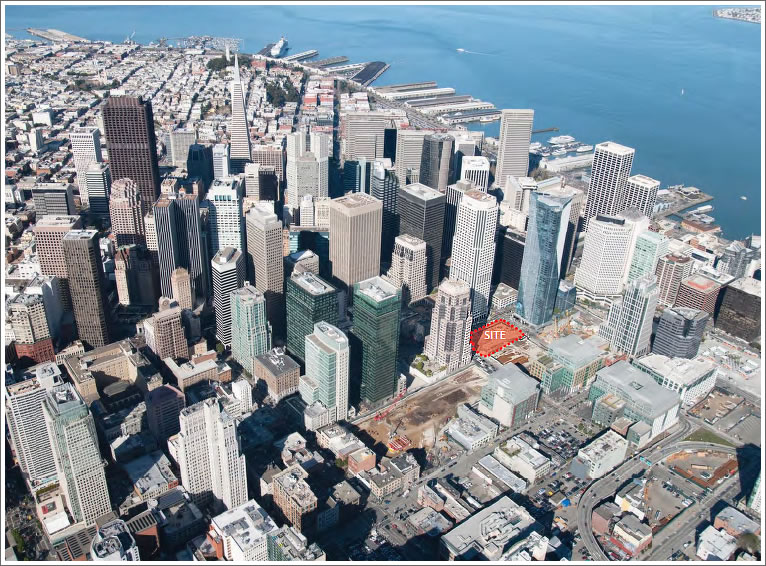 As we wrote last week with respect to the recently approved 61-story Transbay Tower to rise at 101 First Street:
In terms of the land on which the tower would rise, while the deadline for Hines to complete the $185 million purchase of the site from the Transbay Joint Powers Authority has passed, and Hines has yet to announce a new financial partner, negotiations continue.
The chance that Hines will fail to complete its purchase of the site (click image to enlarge) and that the Pelli Clarke Pelli design would be shelved? We'd put that at well under one percent.
Boston Properties has just been announced as Hines' new financial partner on the project. The acquisition of the site from the TJPA is expected to close in the first quarter of 2013.