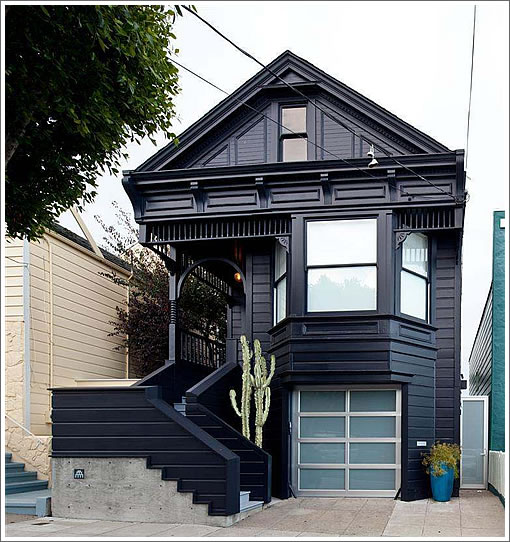 As we wrote and revealed about 264 Clipper Street back in 2009:
The Envelope Architecture + Design remodel of 264 Clipper Street over in Noe Valley lands in The New York Times today.

Purchased for $1,368,000 in August of 2005 according to public records ("$1 million in 2005" according to the Times). Renovated at a cost of "just under $500,000" in 2007.

There's a sweet little studio below with garage door leading to a backyard designed by Flora Grubb. And sorry, it's not on the market…
Listed for $2,250,000 this past October, the sale of 264 Clipper closed escrow on Tuesday with a reported contract price of $1,895,000.
Once again, purchased for $1,368,000 in August 2005 and renovated at a cost of just under $500,000 in 2007 for a total investment of just under $1,868,000, more or less a push, but "appreciation" of 39 percent since 2005 according to industry stats and giving the average neighborhood sale price a nice little boost along the way.