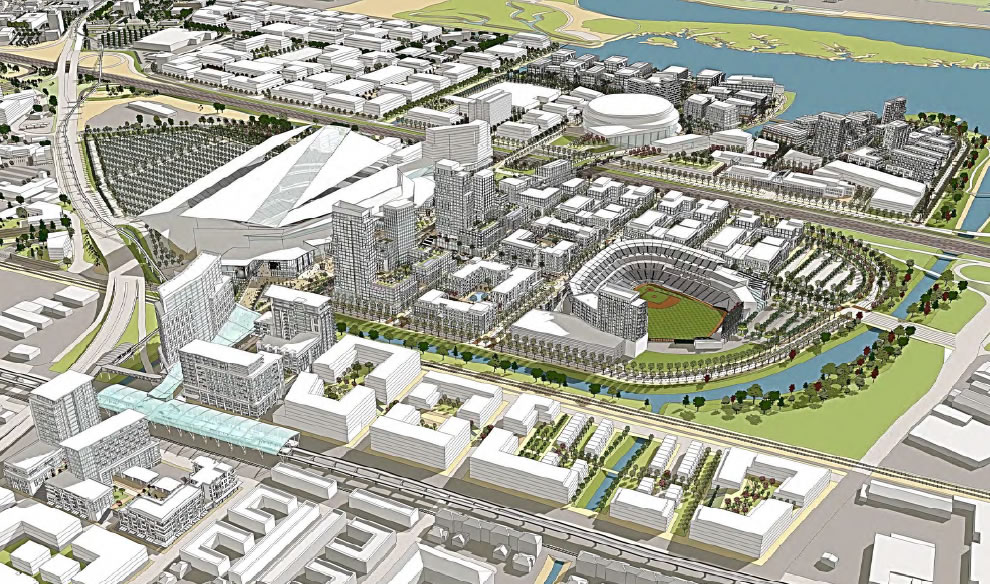 Three months ago, Floyd Kephart, the Chairman of a hedge fund advisory firm, was given 90 days to ink letters of interest with the Oakland Raiders and Athletics in order to get the City's proposed $2 billion "Coliseum City" development off the ground, a project which has been in the works for over two years.
With Kephart's extension set to expire tomorrow, and neither the Raiders nor the Athletics having agreed to a development deal, Oakland Mayor Libby Schaaf is proposing another 90 day extension for Kephart while allowing the Raiders and A's to propose competing development plans for the site as well.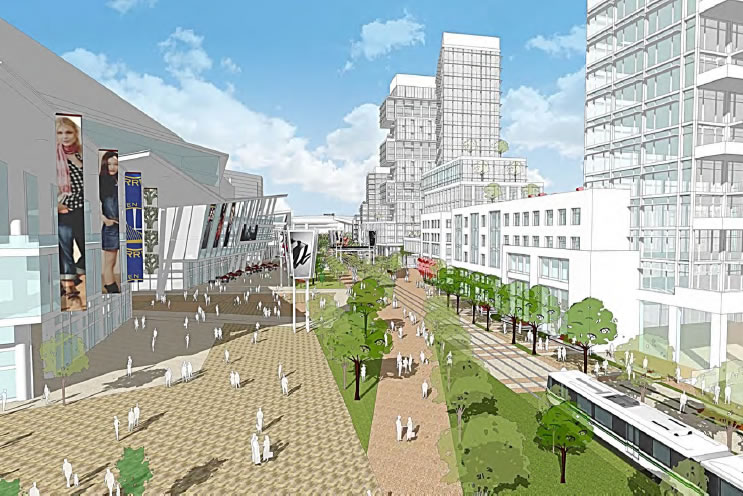 As currently envisioned, the 800-acre Coliseum City would rise upon Oakland's existing Coliseum site and 550 acres of adjacent land on the other side of I-880, with nearly 6,000 units of housing; 500,000 square feet of retail; and nearly 7 million square feet of science, technology, office, and industrial space in addition to a new NFL Stadium and ballpark for MLB.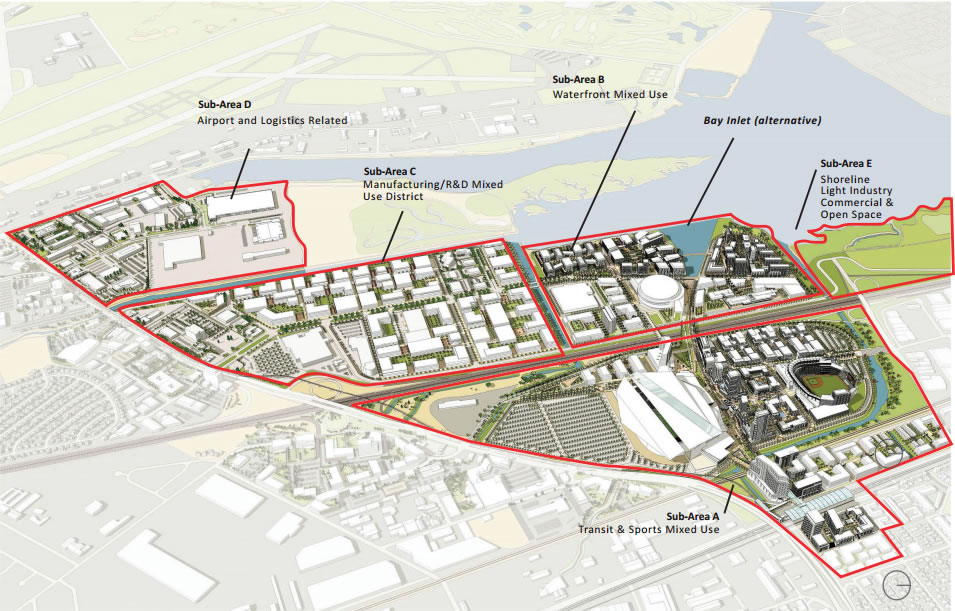 A high-profile push by Colony Capital and Dubai-based businessman Rashid Al-Malik failed to secure a developer for the project, nor a letter of interest from either the Raiders or A's, in 2013.