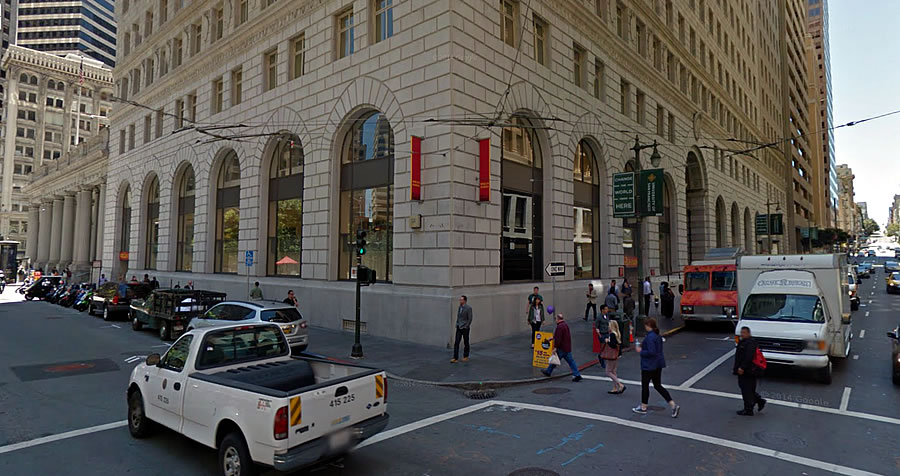 While remaining tight-lipped about their plans to open a TargetExpress on Ocean Avenue, Target has officially announced that one of their other two Bay Area TargetExpress stores will be located in San Francisco's Financial District at the southwest corner of Bush and Sansome, and the other will be in Berkeley, at the southeast corner of Shattuck Avenue and Allston Way.
[T]he Bush Street store will feature a large grab-and-go area with sandwiches, salads, breakfast items like yogurt and mid-day snacks for busy commuters on the go. The store will also include a Starbucks and select items from Target's "Made to Matter" collection, which features products from San Francisco Bay Area companies like Annies, Yes To and Method.

The Berkeley store will offer a large selection of grocery items, including produce, dairy, frozen, snacks and beverages to serve the students, commuters and residents of Berkeley.
The TargetExpress stores will also be stocked with "essentials in home, beauty and electronics" and will include pharmacies as well.
Target is aiming to open the first two Bay Area stores in March of 2015.  The third location, "to be announced in the coming months" (see first paragraph above), is currently expected to open in 2015 as well.