The five conceptual plans for the 13-acre project to connect the Presidio's historic core with Crissy Field for the first time in over eighty years will be presented in their entirety today, a sneak peek at which we first published last week.
And along with a few more renderings, John King provides a summary of the five pitches and strong points for each:
1. "Presidio Point" (James Corner Field Operations): "The point becomes a nexus, a gathering place, a meeting place, a central hub … a distributor and a destination unto itself."

Strong points: "Sinuous landscape also is orderly, expanding Parade Ground and creating youth zone along Mason Street with a "cliff walk" bluff in between. The outlooks are the best by far, each with its own distinct character."
2. "YoUr Gateway Park" (Olin): "A magnet. A frame. A launch pad. A point of departure. A place to orient."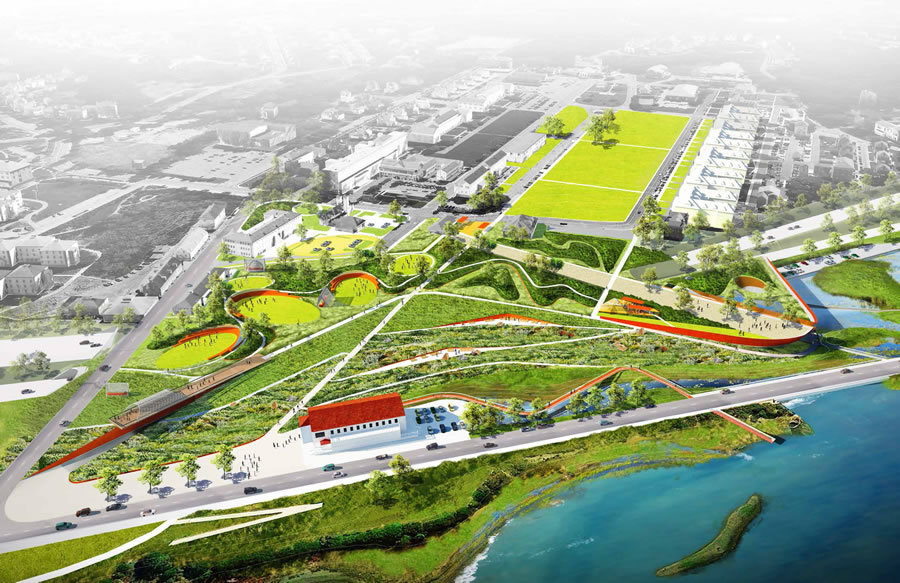 Strong points: "The notion of U-framed pods allows a variety of comfortably scaled lawns and spaces."
3. "Arcs and Strands" (Snøhetta): "It is important to recognize the Presidio's many nuances in order to guide a successful new addition to such a sensitive place."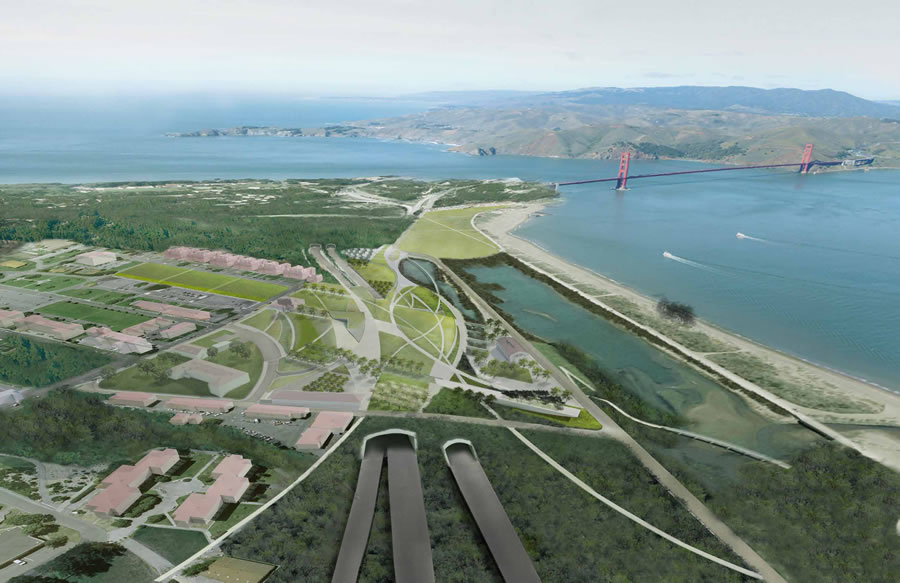 Strong points: "The landscape works both as a large transition and a procession of small spaces. It also pulls in existing buildings along Halleck Street, using them to house small-scale food production."
4. "Presidio Gateway" (West 8): "We believe that apt gestures … remind us that a melding of modern forms in a picturesque setting can transform the familiar while stirring and enriching our souls."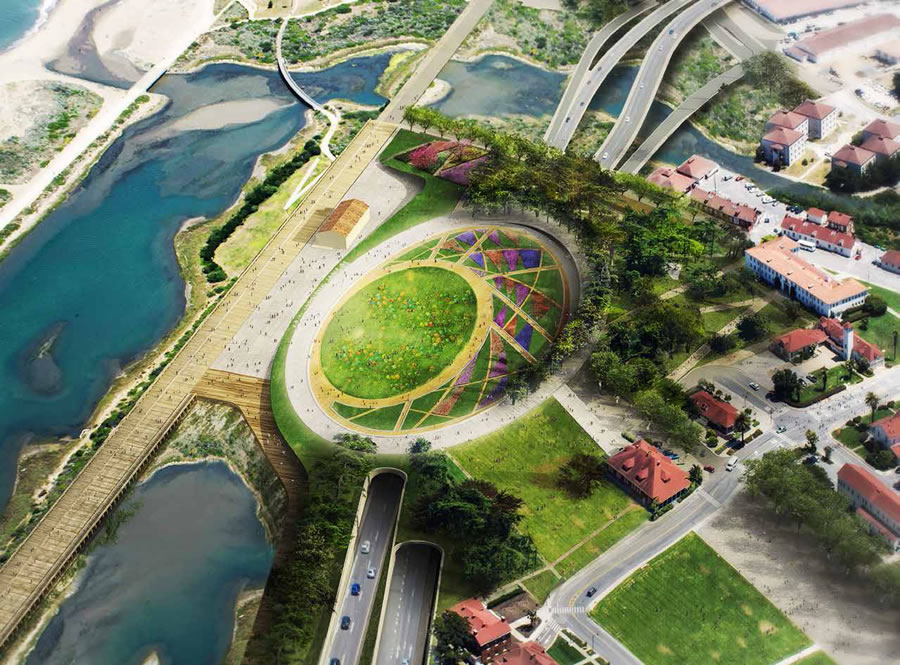 Strong points: "The bowl-like landscape that slices down toward Crissy Field is a strong move that would be a powerful invitation to move upward into the Main Post, while the self-contained oval would be compelling on its own."
5. "The Observation Post" (CMG): "While the design enables varied journeys, it is a destination in itself … a place of expansive views, immersive landscapes and intimate experiences."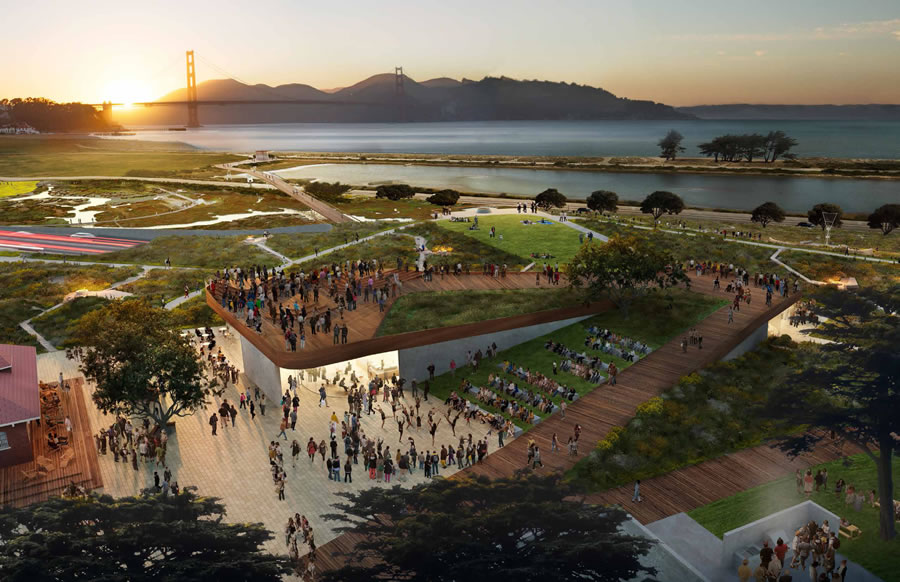 Strong points: "The "airfield bridge" that would arc above Mason Street and connect the new parkland to Crissy Field's promenade grasps the potential of the setting, a reflection of how well the local team knows the terrain."
<strong>UPDATE:</strong> <a href="https://socketsite.com/archives/2014/09/presidio-parklands-project-five-presentations-full.html" rel="nofollow">The Five Presentations In Full</a>.