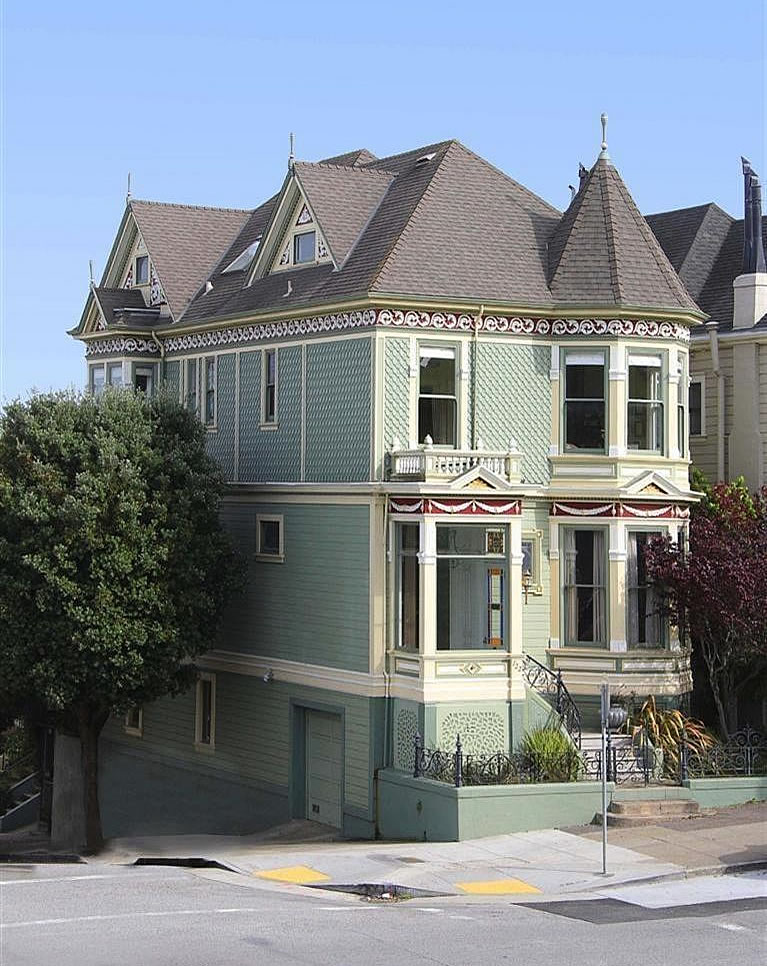 Originally built for Matthew Kavanaugh, the developer of San Francisco's Postcard Row, the 4,700-square-foot Victorian at 722 Steiner Street had been slated for demolition in the 1970's prior to being rescued and restored.
Listed for sale in early 2010 asking $3,999,999, the Postcard Row home at the corner of Steiner and Grove was withdrawn from the market at the end of 2010 asking $2,950,000.
In default since early 2011 on a $1,740,000 mortgage from 2007, the owner of 722 Steiner survived three scheduled foreclosure auctions over the past three years, either by way of mutual agreement or bankruptcy filings.
Returned to the market this past March listed for $4,000,000, the asking price for 722 Steiner was reduced to $3,500,000 in April. And yesterday, the sale of 722 Steiner Street closed escrow with a reported contract price of $3,100,000.